The Amazing Live Feed of a Bald Eagle's Nest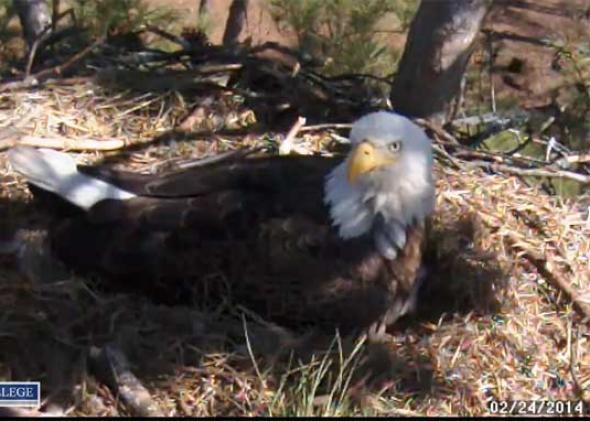 Introducing the most patriotic livestream on the Internet. Thanks to the good people at Berry College in Mount Berry, Ga., you can watch the daily activities and interactions of two adult bald eagles and their less-than-a-week-old offspring. The pair, which originally arrived in the area in 2012, returned to their on-campus nest in September, producing the first of two eggs on Jan. 14. That egg hatched on Feb. 22, thereby affording those watching the live feed an inside look into the first days of the adorable, fuzzy bird of prey. You can watch a few of its first minutes alive here:
The second egg has yet to hatch, so if you're feeling particularly fond for our national bird—or are just a fan of all things majestic and cuddly—keep your eyes on the livestream for the next couple of days. In the meantime, enjoy this charming, if morbid, video of baby eagle No. 1 at feeding time.