A Clever Attempt at Explaining Away a Vote Against the Farm Bill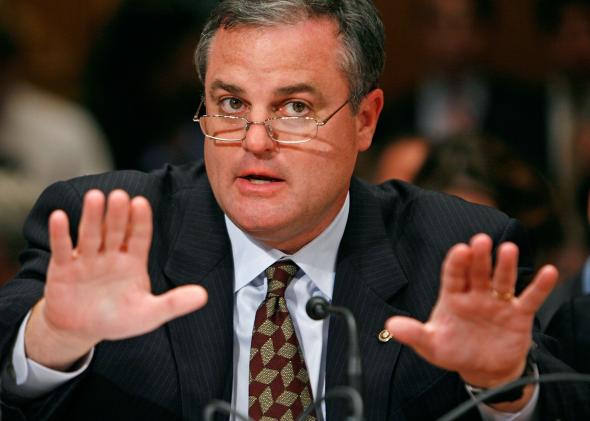 Rep. Tom Cotton has yet to blow away Sen. Mark Pryor in Arkansas' Senate race. Molly Ball has you covered on all the reasons why. Unlike Rep. John Boozman, a Republican who defeated the state's other Democratic senator in a massive landslide, Cotton has a voting record that Pryor has enjoyed punching holes out of. But Cotton is fighting back, with this explanation of why he opposed the farm bill.
Very clever, even if the verb usage is a bit much. The farm bill was not suddenly transformed into a food stamp bill; it's a long-standing agreement that food stamp funding be packaged with farm bill money, so that urban members are forced to lock arms with rural members. Also, 17 percent of Arkansans are on food stamps. But 83 percent of them aren't—important to consider, when you're counting votes.