Poll: Voters Aren't as Angry About Obamacare, and a Republican Is Thriving Anyway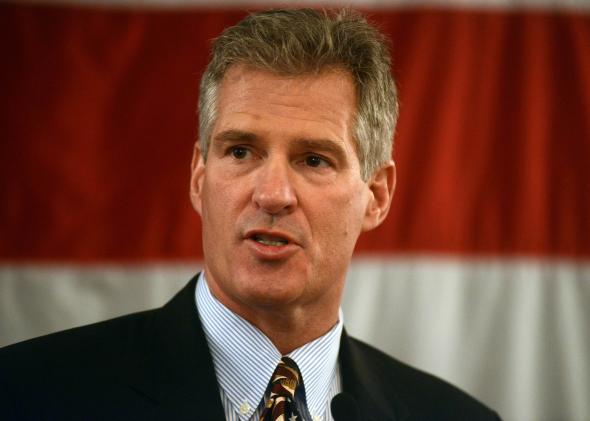 Six months ago, Scott Brown entered the race for Senate in New Hampshire by talking about Obamacare. And talking about Obamacare. And then, after a sip of water, talking about Obamacare. He mentioned the ACA six times in his debut speech, and his path into the campaign was lined, like rose petals before a bride, with countless TV ads attacking Sen. Jeanne Shaheen's Obamacare vote.
Today three polls were released on the New Hampshire race. The results were Goldilocks-ian: A Democratic poll showed Shaheen up by eight, a CNN poll showed a tie, and a Republican poll showed Brown up by two. In every poll, Brown remained less personally popular than Shaheen and President Obama's approval rating stayed in the mid-30s, where it's been all year.
Here's what was was interesting about the Republican poll, conducted for the conservative Citizens for a Strong New Hampshire by Magellan Strategies:
Obamacare had fallen to the third tier of issues. The biggest threats were now terrorism and illlegal immigration. Funny enough, that was what Brown had been campaigning on for a month, starting with a cheap-looking ad that worked a lot better than the deluge of Obamacare spots.
In his latest spot, Brown's only mention of Obamacare is of a "health care law that doesn't work." Brown, who spent decades in the Massachusetts Army National Guard, has pivoted to "hey, doesn't the world look like a mess now that these Democrats have weakened us?" Whether or not you buy the topline numbers, you've got a Republican poll that suggests this argument is rising as the all-Obamacare argument falters. This, so soon after Democrats figured that the anti-Obamacare vote was baked in already.