Steve Southerland's Remarks Should Spur Florida Women to Vote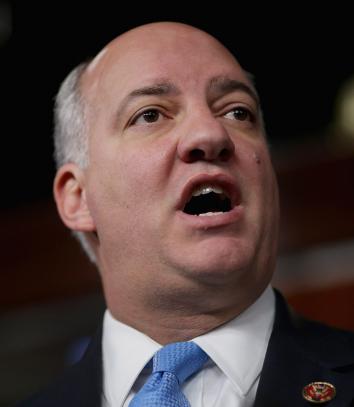 Rep. Steve Southerland, a Republican from Florida, doesn't think women should worry their pretty heads about politics. Earlier this year, he held a fundraiser for "concerned men" only. "Tell the Misses not to wait up because the after dinner whiskey and cigars will be smooth & the issues to discuss are many," the invitations read. For what it's worth—which (one hopes) is probably a congressional seat—Florida has more than 6 million registered female voters (53 percent of the electorate), and over 2 million of them are Republicans. Southerland's Democratic opponent for Florida's second district seat is a woman, Gwen Graham.
On Friday, the Tampa Bay Times caught up with Southerland. Asked to respond to criticisms of his attitudes about women, he replied, "I live with five women. That's all I'm saying. I live with five women. Listen: Has Gwen Graham ever been to a lingerie shower? Ask her. And how many men were there?"
Comparing a political event to discuss issues (and ask for donations) that excludes half the citizenry to a lingerie shower boggles the mind. But more importantly, it highlights the pressing need for Florida's women to vote in this election. The state has historically been among the 17 lowest for women voter participation, according to data from the Institute for Women's Policy Research. In the 2010 gubernatorial election, 44 percent of women voters turned out, meaning Florida ranked 35th among the 50 states in women voter participation that year, according to Cornelia Treptow, a Democratic pollster at Lake Research Partners.