How Did the Head of the New Black Panther Party Become a Peacemaker in Ferguson?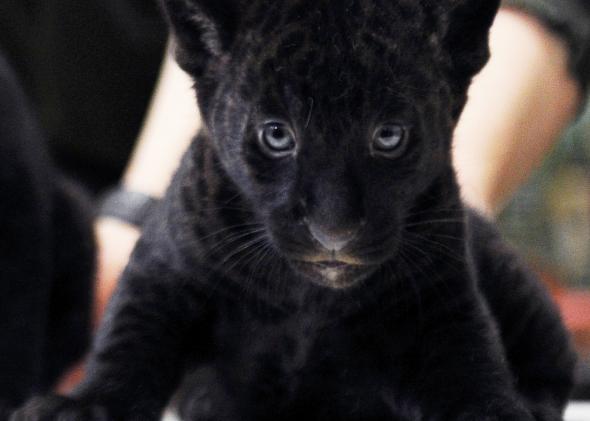 I keep linking to Emily Wax-Thibodeaux and DeNeen L. Brown's amazing story about the internal divisions among Ferguson protesters. When one progressive activist wondered whether the tales of "out of state" violent types were concocted by police, I pointed him to the story.
But I didn't put two and two together about this portrayal of the wise men trying to calm things down.
There is also another group: the elders.
Malik Shabazz, national president of Black Lawyers for Justice, said he has been patrolling West Florissant Avenue each night, trying to keep the peace. On Friday night, he used a megaphone, telling young people to go home.
Malik Shabazz is better known to consumers of cable news as the former leader of the New Black Panther Party, a singularly ineffective group that spent a decade showing up at civil rights rallies (or Philadelphia polling booths) in black military garb, and becoming a distraction for everybody. Shabazz was quoted, 20 years ago, telling Howard University students that "the Jews" killed Nat Turner and controlled the media and the Fed. Eleven years ago he was quoted doubting the numbers of Jews killed in the World Trade Center on 9/11. And since then he's popped up on Fox News to say offensive things.
Now he's an "elder." This is a much better career choice for him. Shabazz has been making the rounds in Ferguson, asking for calm and respectful protests. In a CNN interview last night, Shabazz was identified only as an "attorney," denouncing the violent elements of the protests, asking if they were "infiltrators" of some kind.
"They're here, and they're provocateurs," said Shabazz. "They're trying it every night, and I'm determined with the forces that we are working with that we won't allow it. Even if I have to risk my life. I'm not going to see women and children out here hurt. And I'm not going to see the tide turned against us and move in favor of the police."
Shabazz's past has barely been mentioned in the coverage of Ferguson. And there are interlopers there, seeing a fantastic chance at stoking some "revolutionary" violence, as Charles Johnson has been reporting. And the New Black Panther Party guy, that minor TV supervillain, is telling them to knock it off.