Rick Perry Indicted After Cutting the Funding for a State Corruption Investigation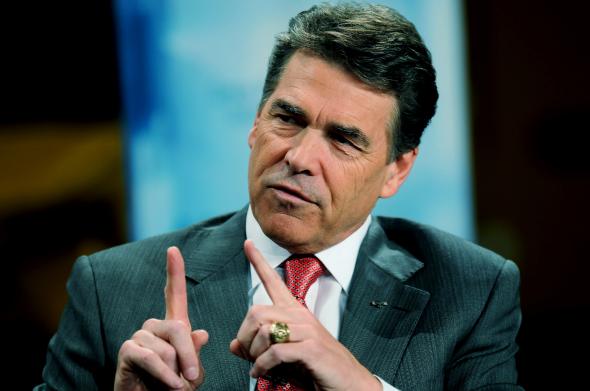 Ah, Travis County—homeland of weird-keeping, scourge of powerful Texas Republicans. Less than a year after Tom DeLay finally beat the illegal-fundraising charges of Travis County DA Ronnie Earle, Rick Perry has been indicted on counts of abuse of power and coercion of a public servant by a Travis County grand jury.
Police found an open vodka bottle in the car and arrested her. She verbally berated the arresting officers, and she didn't stop the verbal abuse when she got to jail. Lehmberg was strapped into a restraining chair. Hours after her arrest, she blew a .239, almost three times the legal limit. Lehmberg's jailers starting filming her, as they sometimes do with uncooperative detainees. That footage quickly found its way into the hands of media outlets. It's incredibly embarrassing stuff—from Lehmberg's thinly veiled threats against sheriff's deputies, to her repeated requests to call Travis County Sheriff Greg Hamilton ("He's not going to let me sit in jail all night") to the placement of a hood, commonly known as a "spit mask," on Lehmberg's head. She ultimately pleaded guilty and served about half of a 45-day jail term. Calls for Lehmberg to resign started circulating immediately. She didn't.
Had Lehmberg resigned, Perry would have gotten the chance to replace her, ending for at least a short while the irritation of liberal Travis County DAs. So he threatened to veto funding for the DA's Public Integrity Unit, unless Lehmberg resigned. She didn't resign. He cut the funding. That neutered, to the tune of $8 million, an investigation of fishy grants disbursed by the Cancer Prevention and Research Institute of Texas.
Conservative reaction on Twitter has boiled down to (I'll paraphrase) "What, the IRS slow-walking Tea Party applications isn't a scandal, but cutting funds for a drunk-driving DA is?" Well, apparently, yes. It is.