Everybody Chill: People Around Ferguson Are Still Buying Lots of Guns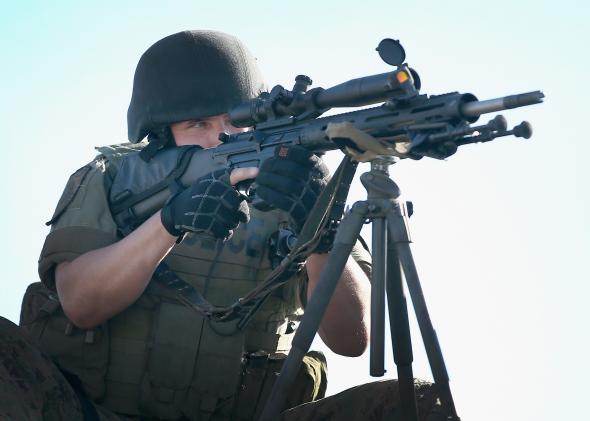 It may be the most reliable story in the aftermath of a shooting, or a police action. People get spooked. People buy guns. St. Louis' KMOX reports on the gun sales in Bridgeton, a Missouri suburb about 7 miles from Ferguson.
Sales have quadrupled at 'Metro Shooting' in Bridgeton according to owner Steven King. He says sales have mainly been to men, but not all:
"Probably a dozen or two dozen guns to females, single mothers. We've sold to black people, white people. We've sold to asians who have businesses on West Florissant." said King. "They're just afraid of what's going on and they're coming in to purchase either additional firearms or their first firearm."
How reliable is this trend? Frank Miniter, author of The Future of the Gun, pointed me to Florida data on background checks. In February 2012, Trayvon Martin was killed in Sanford. The results are highlighted.
Looking at that chart, you'll also see surges in background checks in November 2012 (the re-election of Barack Obama) and the winter of 2012/2013 (the Newtown shooting and subsequent discussion of the first possible gun safety bill in 20 years).