The Muted Response to New Iraq Strikes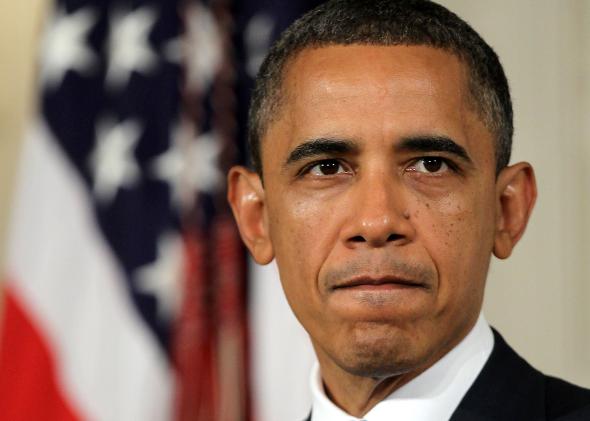 Yesterday, hours before President Obama announced new airdrops and airstrikes in Iraq, retiring Rep. Frank Wolf dared him to do it. Wolf, elected in 1980, had been one of Congress' least partisan Iraq scolds. (He gets and deserves credit for making the Iraq Study Group happen, for whatever that was worth.)
"Much like President Clinton has deeply regretted his failure to stop the genocide in Rwanda in 1994, I believe you will come to regret your inaction for years to come," wrote Wolf in an open letter. "You will come to sincerely regret your failure to take action to stop the genocide in Iraq."
Wolf's letter trafficked well on conservative media, right up until Obama's announcement. At that point, trolling the president for being weak and golfing too much* no longer made sense. As of this morning, there's not even criticism, from congressional Republicans, of what Obama's doing.
I completely support humanitarian aid as well as the use of air power to stop ISIS advance toward beleaguered civilian populations.

— Lindsey Graham (@GrahamBlog) August 8, 2014
However the actions announced tonight will not turn the tide of battle.

— Lindsey Graham (@GrahamBlog) August 8, 2014
The relevant Democrats in the Senate and House are on board; there has not yet been any criticism from the libertarian wing of the GOP, like from the newly renominated Rep. Justin Amash. Maybe that's coming, as Republican presidential candidates gather in Iowa (yes, already) today and over the weekend. But so far the only outrage and snark about a new military strike on the 50th anniversary week of the Gulf of Tonkin is limited to Twitter. Conservatives had been invested in mocking Obama's nonresponse too recently.
*I agree that this is a travesty, largely because golf is boring.