How Republicans Learned to Love Uber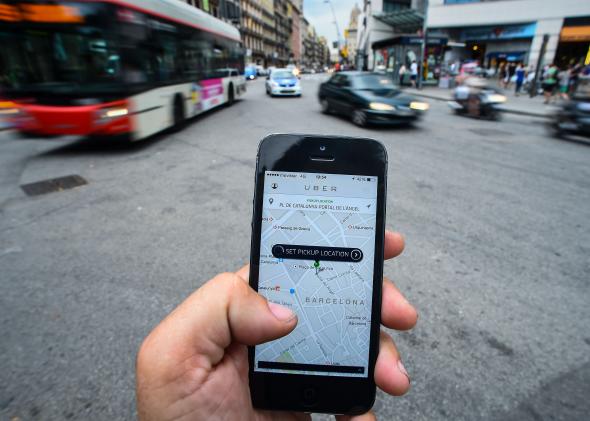 Three months ago the young Republican technologist Derek Khanna wrote a here-try-this cover story for the American Conservative. In "The Party of Innovation," he argued that the GOP, if it could get over itself, was perfectly positioned to be the party of liberation and tech. One example among many:
Uber provides a clear example of state law run amok. This service allows users to request a town car, SUV, or taxi by using a smartphone app. Uber is an innovation that makes the city traveling experience more enjoyable and more efficient, and it helps enterprising drivers who get to keep more of the profit than with conventional taxi fleets. It's a clear win for all parties. But Uber needs help—specifically, it needs to be left alone.
Two months later, Illinois' Republican candidate for governor Bruce Rauner—who has a fantastic chance of winning this year, thanks to the unpopularity of accidental Democratic Gov. Pat Quinn*—put out a statement in defense of the company, squaring himself against any threat by labor unions to shut it down or bar it. (This put him on the same team as Chicago's unpopular mayor, Rahm Emanuel.) Uber, said Rauner, is an "innovative, growing company that provides ride-share services to millions of people across the country and wants to create 425 more jobs right here in Illinois."
Rauner was doing so well with the message that RNC Chairman Reince Priebus, a Wisconsinite who can hardly restrain himself from deriding Illinois' liberals, placed an op-ed about Uber in the Chicago Tribune.
Uber has thrived, in part because the public has spoken out in support of it But why should any company have to fight the government tooth-and-nail just to be given a chance to compete?
The issue is larger than Uber. How many companies, how many products, how many innovations have died prematurely because the government overreached and interfered in the free market? Government has a role to play, but that role isn't to protect the status quo. It should be consumers, not government bureaucrats or legislators, who decide what companies get their business.
We have a genuine trend on our hands, and Byron Tau and Kevin Robillard have more about it. The trend started with technologists who have no leadership role in the party.
*Quinn became governor in 2010, upon the disgracing and resignation of Gov. Rod Blagojevich; he won re-election that year in part because a pawn shop tycoon ran as a third party candidate.