"It's a Very Unintelligent Way to Vote"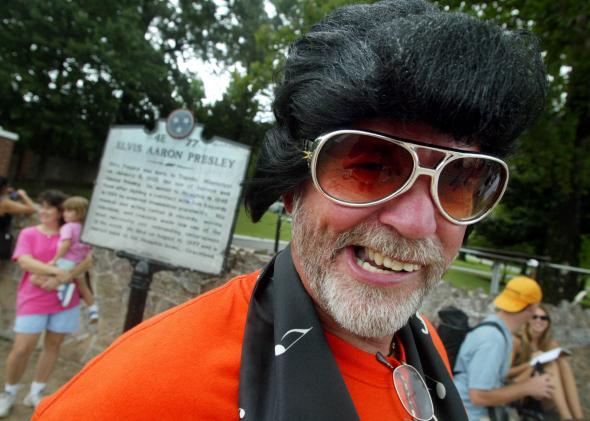 NASHVILLE—It's primary election day here, and the expectation is that "the Tea Party" will lose its last big contest of 2014. State Rep. Joe Carr, one of the capital's reliable conservatives and (as he reminds reporters) the sponsor of tough anti-illegal-immigration bills, is polling behind Sen. Lamar Alexander. The two-term senator, who's been winning elections in Tennessee since the Carter presidency, simply hasn't made the blunders of Eric Cantor or Pat Roberts or Thad Cochran. Carr, who is a more adept politician than Cantor's vanquisher or the guy who gave Roberts a scare, is not generating the same excitement as those candidates. When I trailed Carr yesterday, he had no major rallies, just a few drop-ins to restaurants (one where he picked up the bill for supporters). Come tonight, and come Friday, editors will hit "publish" on the Tea Party obits.
Should they? Ed Kilgore does a nice job #slatepitching the election's storylines.
[Tuesday]'s winner Pat Roberts, who already sported lifetime ratings of 86 percent from both the American Conservative Union and Americans for Prosperity, went far out of his way to propitiate the ideological gods of movement conservatism as he fought for reelection. He voted against an appropriations measure that included a project he had long sought for his alma mater, Kansas State University, and opposed a UN Treaty banning discrimination against people with disabilities over the objections of his revered Kansas Senate predecessors Bob Dole and Nancy Kassebaum.
I'd add that many incumbents, even as they've won, have put up weak numbers that look nothing like their margins from the past. More Republican incumbents have won renomination with 60 percent of the vote, or less, than I think any time in history. (I'm happy for a commenter to corect me, but I looked at the numbers for the past few decades.) Here are the Tea Party conquerers of 2014. Their victory totals are followed, in parentheses, by their totals from their previous elections (2008 for senators, 2012 for House members).
Mitch McConnell: 60.2 percent (86.1 percent)
Renee Ellmers: 58.7 percent (56 percent)
Lindsey Graham: 56.4 percent (66.8 percent)
Thad Cochran: 51 percent (100 percent)
Pat Roberts: 48 percent (100 percent)
Those are the people that we describe as establishment winners, people who held off the Tea Party thanks to the aggressive work of business groups and party committees. In every case except Ellmers' (a below-the-radar challenge that presaged Cantor's loss), you saw involvement by outfits that did not exist or did not have the same clout in the last elections—the Senate Conservatives Fund, Tea Party Patriots, FreedomWorks, the Club for Growth. In David Brat's case, it didn't take any outside involvement for one candidate to make a race against, then humiliate, an incumbent.
And what worries the incumbents is that they don't know when this will stop. Yesterday, at Alexander's final rally in Knoxville, I caught up with Rep. Jimmy Duncan, a libertarian-leaning member first elected in 1988. He replaced his father, John Duncan, who held the seat for the 24 years previous. And despite almost never voting the leadership's way, he had drawn a primary challenger.
"You've got a lot of people who think if you've been there longer than two years, you're bad," said Duncan. "They should look at a person's voting record and the work they've been doing for the people of the state. It's a very unintelligent way to vote, I can tell you that."