Election Night Live Thread: Kansas! Michigan! Missouri! Washington!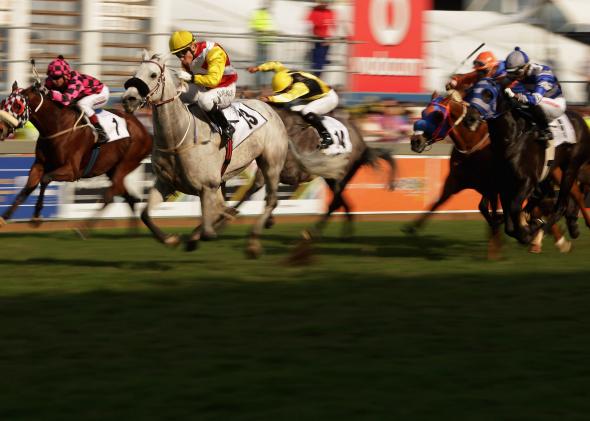 8 p.m. Polls close in (most of) Kansas and (most of) Michigan. Yes, both states spill across two time zones. But it doesn't really matter in Michigan, where the key races are in the elitest eastern zone.
MI-03: This was supposed to be 2014's big pinstripes-vs.-tricorner hat tete a tete. The young and affable Rep. Justin Amash had alienated the Chamber of Commerce, and no small number of local businesses, by voting against most of the House Republican agenda. (From the right, obviously.) Brian Ellis, a businessman and minor political figure, jumped into the race after pols with larger bases took a pass. The local Chamber swung behind Ellis, as did the National Chamber (after taking its sweet time), as did the state's Right to Life group. But Amash has consistently led by around 20 points, and a late Ellis effort to convince Democrats to vote against Amash (it's an open primary) made almost zero sense. Few members of Congress are better identified with the issues on which progressives and libertarians cohere. An Amash win would be seen as a victory for NSA critics, and a cherry for the Club for Growth and Americans for Prosperity, which entered the race before Ellis could establish himself.
MI-11: Here, the "establishment" is favored; Rep. Kerry Bentivolio only won in 2012 because laconic Rep. Thaddeus McCotter concluded his lazy and inexplicable presidential bid by failing to get on the ballot. (It's a long, fun story -- well, fun if you're not McCotter.) Bentivolio, a talkative and fearless right-winger, has lagged in fundraising and endorsements behind rote Republican David Trott.
MI-04, MI-08, MI-12, MI-14: Two Republicans and two Democrats are vacating their safe seats. Three are retiring; Rep. Gary Peters is running for U.S. Senate. It will be amusing, in this year of reported anger toward Congress, when Rep. John Dingell's wife Debbie wins the Democratic nod for his seat. It'll be a little sad if one-term Rep. Hansen Clarke, one of the more honest members of his 2010 class, fails in a comeback bid. (If he beats Southfield, MI Mayor Brenda Lawrence, it'll be the first victory for Emily's List in a little while.)
Michigan Election results will be uploaded here.
KS-Sen: Should Sen. Pat Roberts have been viewed as the softest Tea Party target of 2014? Yes, fine, Mississippi Sen. Thad Cochran was older, and was as an appropriator in a party that had decided it was against that. But Roberts, a Washington fixture who kind of plunked into Bob Dole's seat when he retired, had less native support back home. Jonathan Martin, the great destroyer of several politicians this cycle, nailed Roberts with a story about how infrequently he came home and how he listed a friend's country club digs as his address. Roberts, who is actually older than Cochran, never fully recovered. Luckily, he only had to recover against Dr. Milton Wolf, a radiologist who became a right-wing pundit because 1) the Tea Party movement began and 2) he was distantly related to Barack Obama. Polling has shown Roberts to be pathetically vulnerable, but never behind.
(This is semi-officially becoming known as the "last Tea Party challenge of 2014." I only disagree because I am en route to Tennessee, to cover the actual last Tea Party challenge of 2014.)
KS-04: Kansas's 2010 Senate race, the one that replaced Senator-turned-unpopular-Governor Sam Brownback, was one of the great forgotten Tea Party tests. Rep. Todd Tiarht, generally seen as the conservative, lost narrowly to Rep. Jerry Moran, generally seen as the dealmaker. Moran now runs the NRSC in a year when you'd have to magically transform every Republican candidate into Todd Akin to lose. Tiarht is back, running (on very short notice) against Rep. Mike Pompeo, the ambitious Republican who wants to be Intel chairman next year. Pompeo has led the polls; Tiarht, sadly, has been attacked as a liberal. The Overton window really shifts in one direction.
The best Kansas results will be here, at Politico's site.
Oh, and polls will be closing in Missouri. Nothing particularly titillating for the national audience here. Keep refreshing the Kansas and Michigan results. This guy's running in a Democratic primary, if that amuses you.
11 p.m. Polls close in Washington state, where the only drama is -- hold on to your seat -- a jungle primary to replace the retiring Republican Rep. Doc Hastings in the rural, central part of the state. The suspense comes from the nature of the primary, which is so crowded that, theoretically, no Republican could make the November runoff. It's just a little unlikely, and Washington's mail balloting will not finish by the time the east coast goes to bed.
Results will pop up here.
Update 9:08: Well, MI-11 covers part of Oakland County (white flight) and part of Wayne County (those who couldn't fly as far), and both are breaking heavily for Trott over Bentivolio. He was a nice guy, he had a fun two years, but he's done.
Update 10:20: No surprises, unless you count closer-than-the-polls results as surprises. Amash leads Ellis in every county; Pat Roberts leads broadly enough in Kansas to put Wolf away.