The Long Tail of "Dead Broke"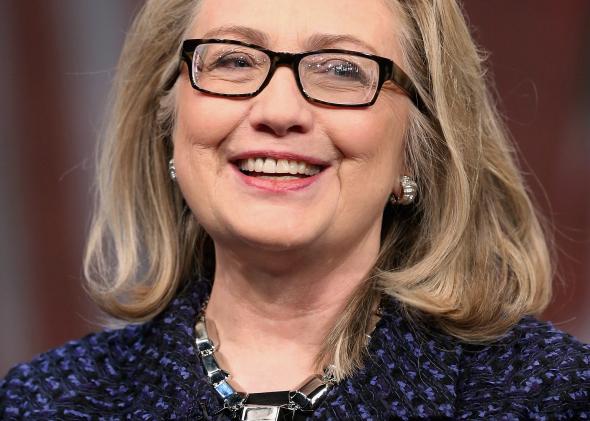 Yesterday, Fusion ran Jorge Ramos' interview with Hillary Clinton about her book, her wealth, and the pre-presidential campaign. Ramos took two hard swings at the wealth issue, and Republican tracking groups popped bottles when she stammered to talk about her "net worth." (She would only allow that her family was worth "millions.") And Ramos also asked if Clinton regretted telling Diane Sawyer that her family was "dead broke" upon leaving the White House.
"I regret it," she said. "It was inartful. It was accurate, but we are so successful and so blessed by the success we had."
Clinton has spent a whole month apologizing for that quote. Right after she gave it, Chicago Mayor Rahm Emanuel gave her a chance to walk it back, and she did so: "That may have not been the most artful way of saying that, you know, Bill and I have gone through a lot of different phases in our lives." Weeks later, Bill Clinton attacked the "fabricated" narrative around "dead broke," reminding a CNN reporter that the Clintons were piled up with debt in January 2001.
They've got to be sick of this by now. Maggie Haberman had it nailed three weeks ago: Hillary Clinton was "still raw over the partisan wars that hindered her husband's legacy and left the couple with millions of dollars in legal debt." Her answer, as she told Ramos, was accurate, and it's baffling to her that this became a "gaffe." As she continued her tour, HarperCollins was printing up copies of Clinton, Inc., a tell-all by the Weekly Standard's Daniel Halper. On Page 18, Halper recalls that in 2001 "the Clintons were broke, owing a fortune in legal fees from the many investigations into their personal lives," and that they had to be loaned $1.3 by Terry McAuliffe. Until just a month ago, that was how even conservatives remembered the Clintons' departure from the White House.
But a conservative author could call the Clintons "broke." Hillary Clinton could not. In the sprawling world of Clinton defenders (whom I spent some time with, for a story going up later), this is deeply annoying.