Sarah Palin Joins the Bustling World of Paid Conservative News Sites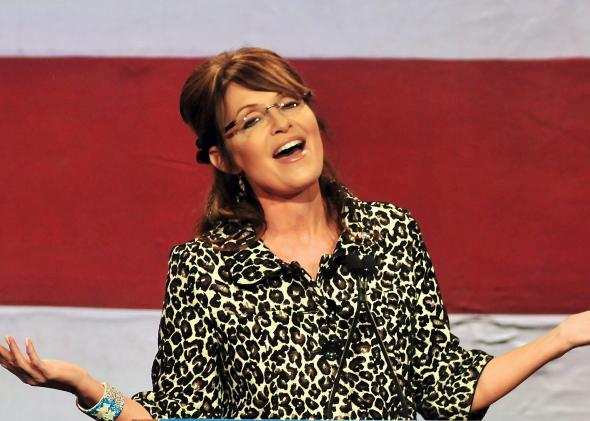 As Todd Spangler reports, the channel is being produced in partnership with the online news startup founded by the former chairman of NBC and president of CNN—lamestream media, basically. But how to distinguish this new venture, and how to find an audience?
Palin's effort, after all, comes two years after the debut of Herman Cain's CainTV, and one year after that site's subscription model withered away. (The main site, and its original content, has been replaced by links, analysis, and Cain-centric commentary.) It's three years since the more successful launch of Glenn Beck's GBTV, a subscription news service that granted conservatives special access to Beck's show and to a round of new programming. (S.E. Cupp, who used to host a show on the channel, now co-hosts Crossfire on CNN.)
All of this followed in the wake of Rush Limbaugh's Rush 24/7 program, which offered (and offers) access to Limbaugh's daily show whenever a subscriber wanted it, plus gifts and "exclusive Dittocam video." (This is a live video of Limbaugh sitting down and recording his show.) Limbaugh has remained unusually good at controlling his content; Palin, who has been a Fox News contract pundit for much of her post-gubernatorial career, has sometimes erred and broken news on the Mark Levin show or Breitbart.com. If she's about to correct that, and save her best stuff for subscribers, she's asking an audience that's given a lot to conservative media to dig a little deeper.