A Judge Tosses Out a Senator's Obamacare Lawsuit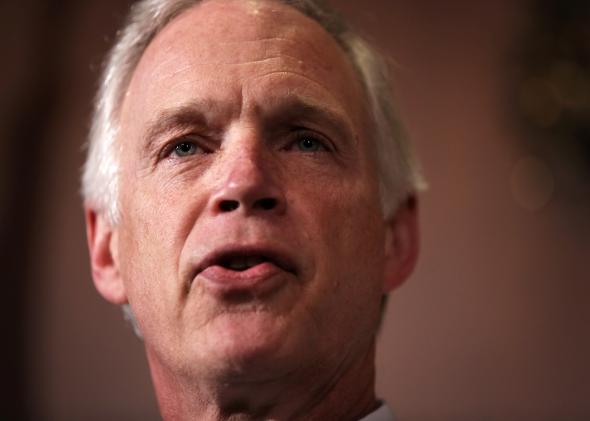 Wisconsin Sen. Ron Johnson is generally seen as one of the more pragmatic Republicans elected by the Tea Party wave—a non-politician who says that the doomed causes and message votes of D.C. would never work in business. But last year, Johnson sued to end the deal that allowed members of Congress and their staffers to access the same health benefits as anyone else who worked for a large organization and used health care exchanges. It looked like a reach, and lo, it was. Niels Lesniewski quotes Judge William C. Griesbach*:
Even assuming that one or both Plaintiffs selected a Gold-tier plan on the DC SHOP Exchange and received the subsidy as allowed under the OPM rule, it is hard to understand how this would constitute an 'injury' to either person.
But the dismissal itself offers more succor for Johnson and like-minded conservatives:
Indeed, the allegations of the complaint here, which must be accepted as true at this stage of the proceedings, Navarro v. Neal, 716 F.3d 425, 429 (7th Cir. 2013), are that the executive branch has rewritten a key provision of the ACA so as to render it essentially meaningless in order to save members of Congress and their staffs from the consequences of a controversial law that will affect millions of citizens. If proven, this would be a violation of Article I of the Constitution, which reposes the lawmaking power in the legislative branch.
The violation alleged is not a mere technicality. It strikes at one of the most important safeguards against tyranny that the framers erected—the separation of powers... Nevertheless, absent a concrete injury to the party bringing the lawsuit, there is no "case for controversy" over which the courts have jurisdiction.
Not bad, for a case that never had a chance.
*Correction, July 22, 2014: This post originally misspelled Roll Call reporter Niels Lesniewski's last name.