Don't Bother Sending the Libertarian Techies, They're Here Already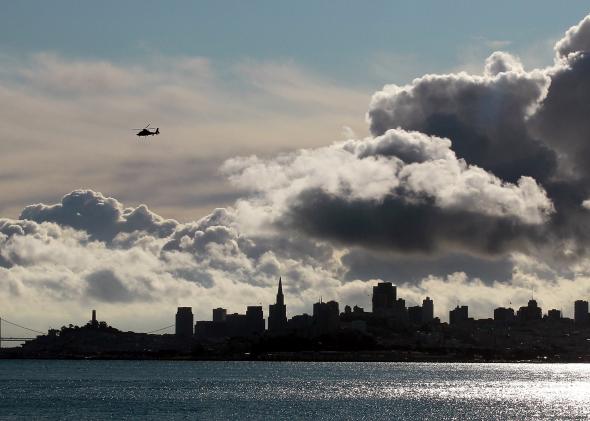 On Saturday I noticed that Mark Ames had written a story about how the conference was actually a "cesspool" that validated homophobia and racism. "With 'Reboot,' " Ames wrote, "libertarianism is making its Big Pitch to Silicon Valley." I tweeted sarcastically (surprising, I know) about my surprise that "there were libertarians in the tech industry," which inspired Ames' editor Paul Carr and colleague Yasha Levine to spend part of their Saturdays mocking the criticism and asking whether I agreed with my former employer, Reason magazine, when it published articles that appeared to defend apartheid and Holocaust denial.
Not really my point, and Ames' charge that "Reason supported apartheid South Africa, and attacked anti-apartheid protesters and sanctions right up to Nelson Mandela's release" was pretty convincingly disproved by editor Matt Welch. (For example, Ames cites a cheeky lede from a story about a more "libertarian" South Africa; the piece itself is a profile of an anti-apartheid activist.) My point was that the piece felt like a warning for the Trojans not to let the horse through the gate, as if libertarians haven't always been embedded in the tech industry.
For starters, look at the panelists who don't appear to be outwardly political. Joe Lonsdale gave the maximum possible donations ($5,200 total) to Rep. Kevin McCarthy, now the House majority leader, and only $550 to Democrat Ro Khanna, who's running to the right of incumbent Rep. Mike Honda. Investor Scott Banister gave $50,000 to the Club for Growth's PAC, $8,500 to FreedomWorks, and thousands to liberty movement Republican incumbents like Sen. Mike Lee and Rep. Justin Amash. Auren Hoffman, a CEO who appeared on a panel about Conservatarians, gave $1,776 (get it?) to Rep. Cathy McMorris Rodgers—who, in a coincidence, spoke at the conference. Andrea Saul, representing Sheryl Sandberg's "Lean In," is a veteran spox for the McCain and Romney campaigns. So we're talking about members of the church joining the choir to sing in the same key.
None of this is really new. When I worked at Reason it was still using the redesign that Wired founder Louis Rossetto had assisted with, years earlier.* The magazine, he said in 2001, acknowledged "that technology has catapulted us into an era where the economic argument has been settled—free markets won." The point of LincolnLabs, which brought sympathetic techies and libertarians together to listen to Republicans, was to activate them in partisan politics, just as the Koch brothers have been activated. Ames' ongoing crusade to condemn libertarians more generally, and warn liberals of who they're working with, just didn't seem to apply.
*Correction, July 21, 2014: This post originally misspelled Louis Rossetto's last name.