Marketing Campaign of the Day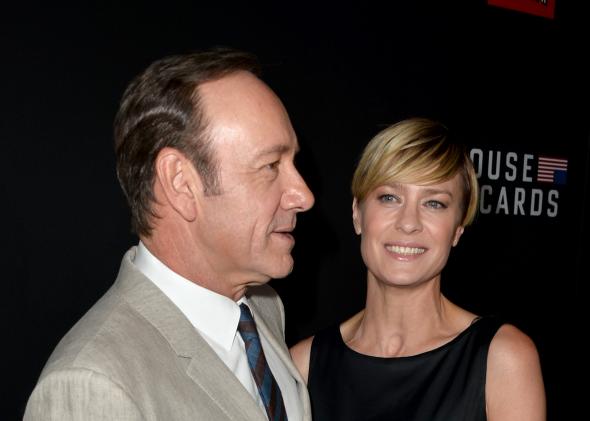 I've written and speculated about the "derp gap" before, theorizing that the pipeline between conservative media and the Drudge Report allows stories to pop even if they might not pass muster. The Daily Caller, the Washington Examiner, and the Weekly Standard all benefit greatly from Drudge traffic; the latter two publications share an owner, Philip Anschutz.*
So, going out on a short limb, I'm going to compliment this piece of salesmanship, which made it on Drudge. Paul Bedard, the always-excited "secrets" columnist at the Examiner, reports (via "tipsters") on a guerilla marketing campaign in New York and D.C.
Pulled by advertising bikes over the weekend, the posters use themes from TV's "Game of Thrones" and "House of Cards" in portraying Bill, Hillary and Chelsea Clinton -- and advisor James Carville -- as evil, though they don't indicate exactly what the advertising is for... One tipster asked the cyclists what the posters were about, but they remained tight-lipped. The guerrilla marketing campaign could be to promote a new movie, television series or book about the Clintons, Secrets hears.
Anything like that coming tomorrow? Why, yes: July 22 is the release date of Weekly Standard reporter Daniel Halper's first book, Clinton Inc. If I am right, an Anschutz-owned paper reported on the mystery ad campaign for an Anschutz-owned magazine reporter's book, and the whole story was linked by Drudge. That's one way to get this (actually reported) book to get eyeballs after people have already dispensed with Ed Klein.
*Correction, Aug. 7, 2014: This post originally misstated that Philip Anschutz owns the Washington Free Beacon.