Daily Kos Will Boycott Next Year's Netroots Nation Conference in Arizona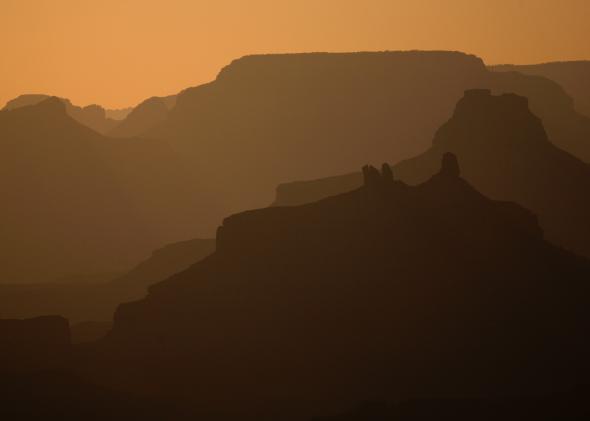 DETROIT—After last night's annual Netroots Nation pub quiz—a raucous party with in-jokes that go back years, probably exemplified by the team that brought a giant Burmese flag to protest a 2011 decision in favor use of the name "Myanmar"—I remarked to a friend from the Daily Kos that it would be fun to team up next year. Breaking news: That wouldn't happen. "It's in Phoenix, and Markos is boycotting Arizona." Meaning that Markos Moulitsas, whose Daily Kos blog spun off this annual event in 2006, would neither show up nor bring his team to the next host city.
Before I could ask Moulitsas about the decision, he went and explained himself on the blog. He vehemently disagreed with the "inherently divisive" decision of a board he did not belong to. (The conference was called Yearly Kos in 2006 and 2007, before Moulitsas recommended a broadening re-brand.)
I doubt the conference would decide to host the event in, say, Apartheid South Africa, in order to "take the fight to the enemy". If you think that analogy is absurd, it is, but only in terms of degree, not intent in the county that has consistently elected Sheriff Joe Arpaio since 1992. But if you want a less bombastic analogy, look to labor: Netroots Nation refuses to hold events in cities without union hotel and conference facilities. They're not "taking the fight" to non-unionized locations because we, as a movement, stand for the right of people to organize and we don't reward those places that deny those rights. It's the right call. Also, would the conference have been happy to stay in Arizona had Gov. Jan Brewer signed the virulently anti-gay SB 1062 earlier this year? Hard to see that happening.
Latinos deserve that same kind of respect.
In the short history of blogging and online activism, this is a BFD. Moulitsas' blog was the Petri dish for countless writers and campaigners; Moulitsas himself was an accidental icon of the 2004-2008 period when the press woke up to the "netroots." In 2007, Bill O'Reilly successfully pressured JetBlue to drop its sponsorship of the conference because of a 2004 blog post in which Moulitsas (an Army veteran) wrote that he "felt nothing" about the murder of mercenaries in Fallujah. Just this year, full-time troll/part-time congressman Steve Stockman issued a largely ignored plea for Joe Biden to skip the conference: "Honoring extremists who cheered an al Qaeda attack is not the message Obama should send to Iraq right now."
By focusing on one blog post, the blogfather's critics have ignored his actual influence. You know Vox, the much-discussed explanatory news site? That's part of Vox Media, which grew out of SportsBlogs (now SBNation), co-founded by ... Markos Moulitsas. This is a major figure in the online left, and he's boycotting Arizona (with the hope of reunion for 2016's anniversary conference). Immigration wasn't a front-burner issue at this year's conference, but at a Saturday panel I sat in on, it proved to be the issue that truly pitted the activist base against an incumbent Democratic president.
"Glenn Beck is to the left of Barack Obama on child immigrants," said Chris Newman, legal director at the National Day Laborer Organizing Network. "Obama never filed a civil rights challenge against Arizona's law. He is an accomplice to the civil rights violation in Arizona."
That was as harsh as criticism got, though Cesar Vargas—a DREAM Act activist who graduated from law school but could not practice law—reminded the audience not to follow leaders. He himself had been "banned from the White House," among those activists who had called the president the "deporter-in-chief" and earned his ire. They could care less about the ire.
"Immigration reform is still alive, but it's now in the power of the president of the United States," he said. "We're pushing the legal limits." Them, not Obama—they forced him to action. "I cannot stand when people give credit to politicians. Any victory that we have had, sometimes a politician comes up and says, 'Heeyyyyy, we did it!' But the people did it."
Point being: Play ball and send a message is not exactly a popular strategy among the online left.
Update: And I nearly forgot about this.