Chris Christie Finally Supports Hobby Lobby Decision, Right Before People Stop Paying Attention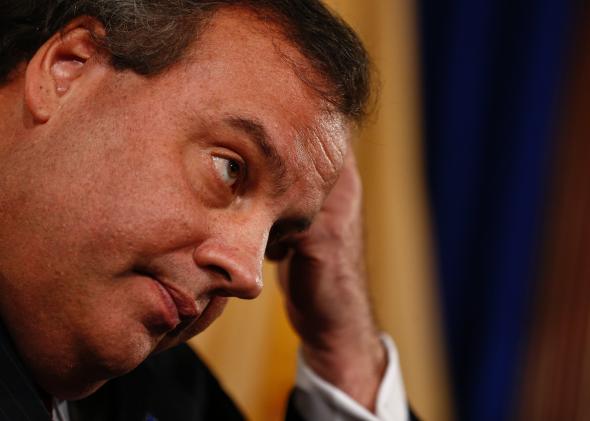 Was it only this week that Senate Democrats held a messaging vote on Hobby Lobby and employer-covered birth control? There's a crisis in Ukraine that's banishing all of that from the news cycle. But before it did, trackers at American Bridge captured Chris Christie, in Iowa, being asked what he thought of the case.
A man asks Christie if he agreed with SCOTUS's decision. "I do," Christie says. He seems ready to explain himself, and then the man asks if he supports "Hobby Lobby's position on birth control for its employees," which is a tricky way to put it.
"I just said I support the case," says Christie. "If I support the case, and they support Hobby Lobby ... "
He trails off and moves on. Hours later, temporarily, the media stops caring about all this. But the answer is there for the 2016 picking, and it's more than any reporter had gotten from Christie. Last week, before political reporters at the National Governors Association meeting, Christie dodged a similar question. "Why should I give an opinion as to whether they were right or wrong?" he'd said. "At the end of the day, they did what they did." The Zen koan answer did not long survive.