Typhoid Barry Watch: Virginia's 10th District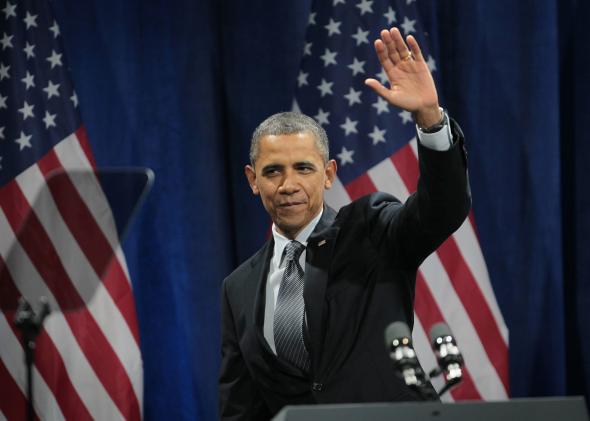 Michael Warren tips his hat at my piece about scared Democrats choosing not to appear with the president this year. Warren's hook: John Foust, the Democratic candidate in the open (for the first time since 1978) 10th District of Virginia.
Now comes the news that even in Northern Virginia, the liberal region outside of Washington that's transformed the Old Dominion into a blue state, Democrats are shying away from Obama. The president appeared in McLean in Fairfax County (60 percent support for Obama in 2008 and 2012) on Tuesday to call for action on extending the federal Highway Trust Fund. But where was the Democrat running for McLean's open House seat? John Foust is a member of the Fairfax County board of supervisors and lives in McLean, but the Democrat and House hopeful was "noticeably absent" from the Obama transportation event.
True, but a little skewed. Foust is running in a district that gave 51 percent of the vote to Obama in 2008 and only 49 percent to Obama in 2012. Like the 11th, the really blue spot that Democrats seized in the first Obama wave, it's very wealthy—average household income tops $108,000. But it's whiter (74 percent) than the 11th (60 percent), and generally more conservative, capturing the more rural Frederick and Clarke counties that broke against Obama in both races.
In other words, the 10th looks a lot like North Carolina, only with fewer black voters to turn out. We will not likely see Obama stump for Foust. We will likely see Mitt Romney troll the president and swing in for the GOP nominee, Barbara Comstock, a Republican fixer who worked for his 2008 campaign.