Scenes From the Great Ex-Im Bank War of 2014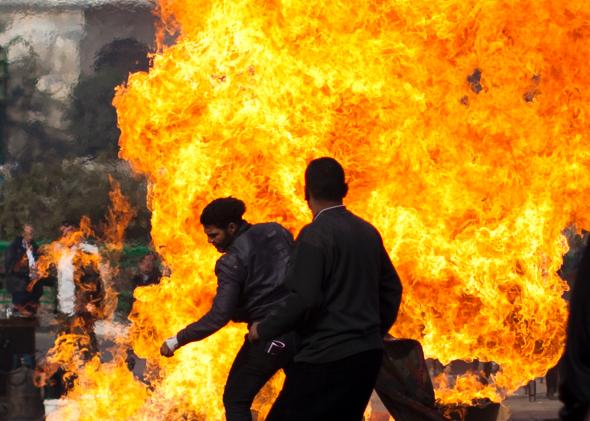 The Export-Import Bank, whatever else its sins, is at least a little transparent. Anyone can log onto its website and find out which companies have had foreign purchases guaranteed recently by Ex-Im. In Georgia, for example, Georgia Pacific has benefited from $257,379 in Ex-Im disbursements. You can find, rather easily, that Oklahoma's John Zink got nearly twice as much.
And you can find people talking about these disbursements because of the thread connecting these companies. Both are part of Koch Industries. Ever since Americans for Prosperity started looking like a legitimate threat to Ex-Im renewal, supporters of the bank have scoured for evidence of hypocrisy, anything to complicate the "libertarian populist" versus "business Republican" storyline.
The disbursements to these companies certainly does that, but isn't the search itself as interesting as what it turned up? The Ex-Im push, which follows on years of libertarian organization and messaging, is taking the form of oppo, personal lobbying of members of Congress, and thinkfluencing in op-ed pages. "The proposal to eliminate the Export-Import Bank is a form of unilateral disarmament that completely ignores the competitive realities of today's global economy," writes a scholar from the Woodrow Wilson International Center, in Politico. (The piece is given the clicky headline "Expand the Ex-Im Bank, Don't Eliminate It." In local papers, businessmen pour their hearts out about what the bank can do for them—for all of us, really.