Former Ohio Governor Ready to Forgive LeBron James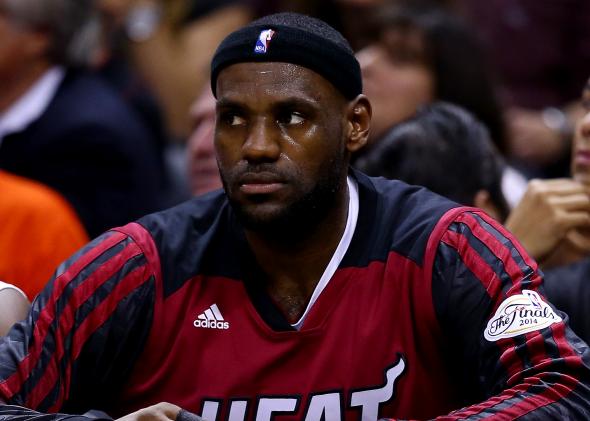 Ted Strickland was the governor of Ohio when LeBron James made the Decision to leave Cleveland for Miami. At the time, Strickland was in a pitched battle for re-election. He lost that race; he now runs the Center for American Progress Action Fund. I talked to Strickland yesterday for a story (coming shortly), and toward the end I asked whether he wanted LeBron back in Cleveland.
"He's obviously an exceptional player," Strickland said. "I know there was a lot of criticism when he left Cleveland, but he was a kid, really. I think Ohio ought to be proud that he came from us and still has remained active with his hometown."
Strickland told a story of his own brush with James, which happened seven years ago. Nike was displaying a 10-story banner of the story, stoking complaints from the usual NIMBYs. The governor was asked to take a stand on the display.
"I said, 'That's not advertising, it's art, and it's staying,' " Strickland remembered. "I got this nice note from LeBron, thanking me for doing that. But I would have done it anyway."