Ted Cruz Wants an Investigation into the Mississippi Senate Race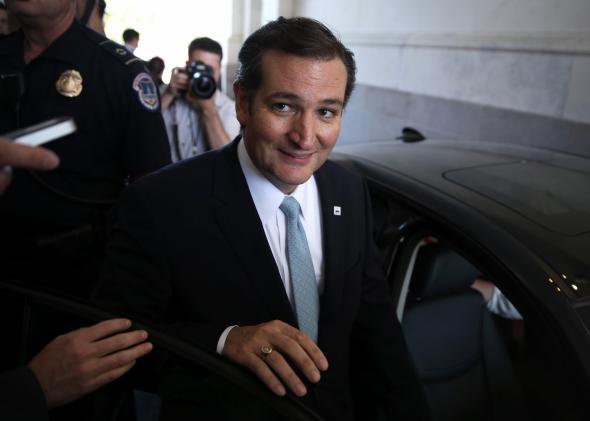 It's easy to forget that Sen. Ted Cruz is technically the National Republican Senatorial Committee's vice chairman for grassroots outreach. He owes the conservative base, the Tea Party, et al. more than he owes the D.C. wing of the party; I think that was emphasized again when he went on the revanchist radio show of Mark Levin to endorse every argument against the Mississippi election count. Cruz:
What the DC machine did was not try to grow the party, but instead the ads they ran were racially charged false attacks and they were explicit promises to continue and expand the welfare state. And nobody is suggesting that the Democrats who voted in the primary will actually vote Republican in the general election. Instead they were just recruited to decide who the Republican nominee was. And that's unprincipled and it's wrong. But even more troubling is in the past week or so we've seen serious allegations of voter fraud. And I very much hope that no Republican was involved in voter fraud. But these allegations need to be vigorously investigated and anyone involved in criminal conduct should be prosecuted.
Cruz, here, is endorsing the argument that his fellow senator, Thad Cochran, squeaked to renomination only because his allies called the Tea Party racist and exploited black votes. To be fair, there's no evidence that Cruz crashed last week's Cochran conference call.