And the Chris McDaniel Crusade Continues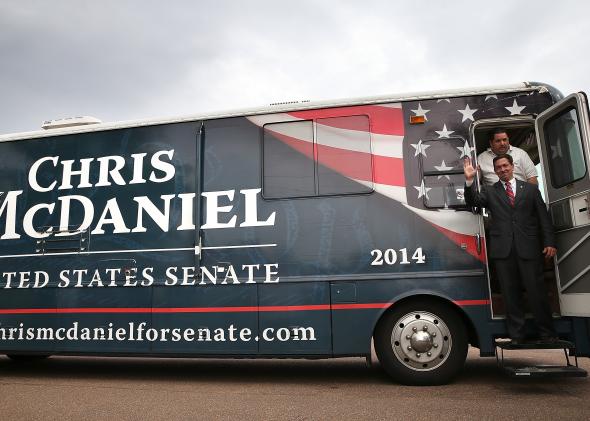 Way back on June 27, Chris McDaniel's campaign urged voters who wanted to help with a possible election challenge to contact the law firm of Mitch Tyner. The attorney had run in 2003's Republican gubernatorial primary as a sort of nuisance challenger to Haley Barbour. (He won less than 17 percent of the vote.) He was now going to do ... well, something, once votes were certified.
This afternoon, in a brief press conference that ended before questions were exhausted, Tyner explained the shape a challenge would take. The McDaniel campaign, et al. had examined the voter rolls in 70 of Mississippi's 82 counties. It had not yet proved that more voters crossed over than the gap separating Cochran and McDaniel—roughly 6,700 ballots. Tyner just reminded reporters that "every one of those, every one of those ineligible voters, is going to dilute your vote."
"We don't have to have 6,700," he explained. "However, I would be surprised if we don't."
Got that? The campaign would not be able to prove, by the time votes were certified (two hours after the presser), that the election could be invalidated. But it had a hunch. And in the meantime, it would be counting on scrutiny of the operation that elected Cochran, scrutiny that's drawing more eyeballs because McDaniel won't back down.