The House Passes a Journalism Shield Law and Nobody Notices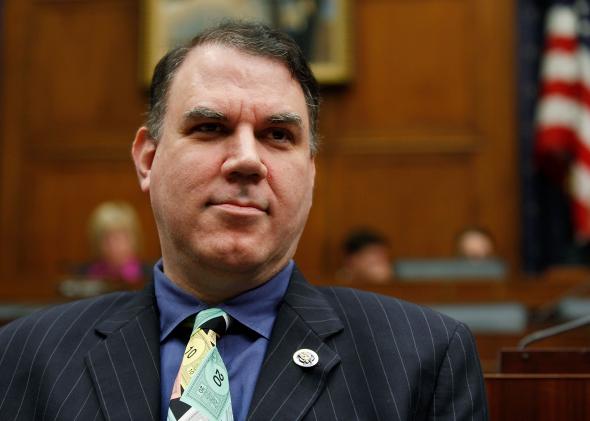 One of my little congressional obsessions is the under-the-radar success of Rep. Alan Grayson, the Democrat who became despised by Republicans in his first term (2009-2011), lost by 20 points, and after returning via a new, safe, seat, became a master of the amendment process. This week, he managed to attach this amendment to a mini-omnibus funding bill:
It worked—the amendment sailed through, supported by 53 Republicans and all but 17 of Grayson's fellow Democrats.
Advertisement

(Note: An unexpected and unnoticed crash deleted this post after it went up yesterday. Thus the rejiggered publishing time.)
TODAY IN SLATE
Politics
The Irritating Confidante
John Dickerson on Ben Bradlee's fascinating relationship with John F. Kennedy.