The VA Scandal: A Democratic Candidate (and Veteran) Versus "Both Parties"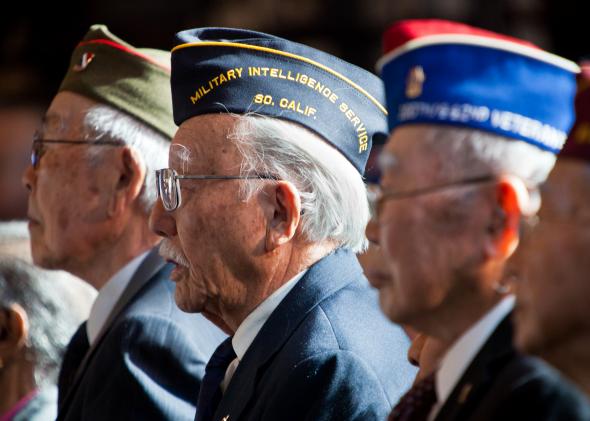 Now that Eric Shinseki is packing up the clutter on his desk, politicians are recalibrating their stances on the whole VA story. The natural momentum of the news cycle suggests that the "story" will end soon—that an "Obama scandal" gets more coverage than a grinding, continuing story of hospital wait times. (For evidence, see how more than a year of such stories failed to get pick-up.) Speaker of the House John Boehner told reporters today that the Shinseki move does not "absolve" Obama. He was channeling the conservative wisdom that dropping Shinseki might make it easy for Obama to "end" the story—and that could not happen.
But the most interesting response to the story comes from Phoenix, where Democrats are fighting for the nomination to a safe seat in the House. On May 28, Maricopa County supervisor Mary Rose Wilcox called for Shinseki to go. "As the family member of a number of veterans, including my nephew who recently served in Iraq, I know how much our service members sacrifice for our nation," she explained.
Wilcox's strongest opponent (the frontrunner, actually) is state Rep. Ruben Gallego, an Iraq War veteran who I've profiled before for the magazine. This was his response to Shinseki.
Like everyone else, I'm mad about what has happened at the Phoenix VA Hospital – but my frustration is wholly different than that expressed by politicians from both sides since news broke of secret waiting lists and veterans dying while they wait for care.
I'm mad because this has been an issue for years, and Presidents and members of Congress from both parties haven't done anything. I'm mad that politicians who have consistently voted against fully funding the VA are now acting like they're coming to our rescue by calling for a politically expedient resignation. And I'm mad that these same politicians sent us to war without funding for proper armor or health care when we got home.
I've been watching Republicans and Democrats eagerly jump to score easy political points over what was happening at the Phoenix VA for weeks. I hope they will be just as eager to "stand up" for our veterans the next time they vote on funding for the VA, health and education benefits for veterans or vote to send us down range.
The primary is in August.