Begun, These Drone Wars Have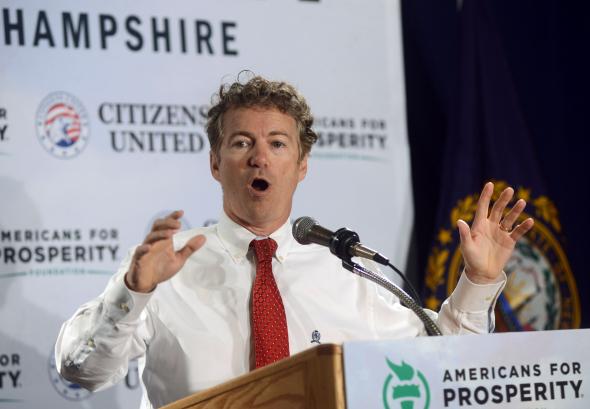 The White House, like Ultron before it, has learned to evolve and respond to threats. Sen. Rand Paul gave ample warning that he would oppose the judicial nomination of David Barron, a Harvard Law professor whose greatest hits included the memo authorizing the drone killing of Anwar Al-Awlaki. Democrats remembered what happened the last time Paul did something like this. With the vote set for Thursday, the White House announced—on Tuesday!—that it would release the memo.
Neither Paul nor most Republicans were satisfied with this. ("I still intend to oppose the nomination," Sen. Chuck Grassley told me yesterday.) But the move prevented more defections from Democrats, including Oregon Sen. Rob Wyden, who had requested the memo be made public five times to Paul's four. A disagreement broke out, captured well by Roll Call.
The two civil libertarians were driven apart. Paul fundamentally disagreed with the memo's conclusion (we know what it was before seeing it); Wyden did not. "In the case in question," said Wyden, "I believe that the president's decision to authorize a military strike in those particular circumstances was legitimate and it was lawful."
In 2013, to the consternation of hawks, Paul took brilliant advantage of a slow news cycle and Democratic slumber to wage a filibuster about drone policy. In 2014 the debate is being shaped by forces beyond Paul—as is the norm.