Election Night in America: Arkansas! Georgia! Idaho! Kentucky! Oregon! Pennsylvania!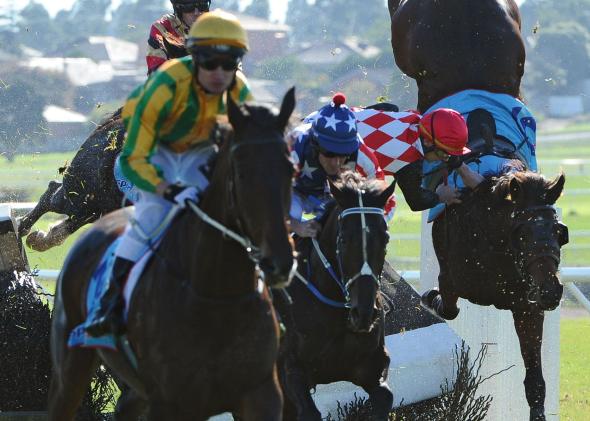 Another election night, another live thread. I've consumed nothing today except yogurt and Pepto-Bismol, so I'm absolutely ready for this. All times Eastern.
7:00 p.m. Elections wrap up in Kentucky and Georgia. (Much of Kentucky will have already finished voting, but the part of the state that bleeds into Central Time needs to be counted.) Businessman Matt Bevin ran what appears to be the toughest primary campaign against any Senate leader in recent history. His reward: A likely landslide loss to Sen. Mitch McConnell.
In Georgia, businessman David Perdue appears ready to secure a berth in the July runoff. (Unless one candidate gets to 50 percent, there's a runoff). Who'll get the second slot? The Chamber of Commerce has backed Rep. Jack Kingston; some Tea Party leaders have slowly come around to Karen Handel, the near-miss candidate in a 2010 gubernatorial primary. If two other "Tea Party" rivals falter, and Handel scores a large enough vote to come in second, Georgia Republicans will spend two months between a first-time candidate with a lot of money and a conservative endorsed by Sarah Palin.
But they'll have more to celebrate. Keep an eye on black Democrat-turned-Republican Ashley Bell in his run for school superintendent, and on the numbers that Gov. Nathan Deal's challengers get in the gubernatorial primary. Keep an eye on Michelle Nunn's total in the Senate primary, where she was challenged by more liberal (and token) challengers who accused her of being too right-wing. And watch the primaries for the open seats of the three Republican congressmen running for Senate. Will Rep. Paul Broun, who has irritated the party leadership since his 2007 special election win, be replaced by a mainstream Republican in GA-10? Will Bob Barr make the runoff in GA-11?
8:00 p.m. The polls close in newly gay Pennsylvania, where Democrats will nominate the luckiest gubernatorial candidate in America this year—the guy who gets to run against the fumbling, barely competent Gov. Tom Corbett. Polls suggest an easy win for Tom Wolf, a wealthy businessman and philanthropist who, I'm told, has given so much to a local JCC that some reporters assumed he was Jewish. (He is not.) Some of us will also watch PA-09, a safe Republican seat occupied by Rep. Bud Shuster. He's likely to defeat two challengers running to his right.
Election results are here.
8:30 p.m. Polls close in Arkansas, where Rep. Tom Cotton and Rep. Tim Griffin are leaving Republican seats (AR-02, AR-04) to run for higher office. Competitive Republican primaries have broken out there, and Griffin is likely to continue his baffling-to-Democrats ascent by winning the nomination to be the next lieutenant governor.
11 p.m. Long after Mitch McConnell declares victory, a verdict will be rendered in the night's one true Tea Party test—in Idaho. The Club for Growth got in early to back Bryan Smith, an attorney, over Rep. Mike Simpson—a Boehner ally in a safe red seat, ID-02. In the Republican primary for governor, Gov. Butch Otter is seeking a third term and being challenged from the right by state Sen. Russ Fulcher. Why did those two kook candidates make it into last week's gubernatorial debate? It didn't hurt that Otter wanted more noise and less time for his rival. Meanwhile, in Oregon, Republicans are expected to nominate moderate doctor and anti-Obamacare candidate Monica Wehby over state Rep. Jason Conger. All Oregon voting happens through the mail, so a Democrat-stoked scandal over Wehby's—I'll say "complicated relationship" with a supporter—is not likely to bring her down.
UPDATE 7:17: The Associated Press called Kentucky's race shortly after all polls had closed, as it sort of had to. Here's one example of the trend: With 87 percent of precincts in, Bevin had taken a 3-point lead in Scott County, north of Fayetteville. In the 2010 primary, Rand Paul won that county by 48 points.
UPDATE 8:07: Here's Brendan Steinhauser, who left FreedomWorks after the coup against Dick Armey and went to work for John Cornyn, on the Kentucky race.
Let's pick our battles well, avoid the scam artists, and build the farm team from the ground up. That's the path forward for the tea party.

— Brendan Steinhauser (@bstein80) May 21, 2014
FreedomWorks ended up holding a "FreePAC" rally for Bevin, an echo of its effort for Ted Cruz. And it spent $32,000 for Bevin. And that was about it.
UPDATE 9:28: The Georgia Senate primary is shaking out like the pitiless polls told us it would—Perdue performing strongly everywhere, Kingston strong in his district, Handel strong in metro Atlanta. Her problem is that Phil Gingrey, who represents the edges of that area, is holding on to some of his vote—he's pulling single digits statewide but around 20 percent in his Cherokee County. That could be enough to spoil things for Handel.
Meanwhile, in a race I neglected to mention earlier, several causes are being wished into oblivion. The race for a safe, gerrymandered Democratic seat in northeast Philly—PA-13—pitted former Rep. Marjorie Margolies against state Rep. Brendan Boyle, Dr. Val Arkoosh, and state Sen. Daylin Leach. Margolies, a former member of Congress wiped out 20 years ago, is now Chelsea Clinton's mother-in-law, and brought both Clinton parents in to campaign for her. Arkoosh ran on the successes of Obamacare. Leach won the endorsements of the Progressive Change Campaign Committee, Democracy for America, and MoveOn, and tried to turn Margolies' Clinton endorsement into a liability with this Web ad.
Beltway reporters, constantly sniffing after the next Clinton news fix, wondered whether Leach had found a message that worked. Nope! With more than two-thirds of the vote in, Leach is running fourth out of four candidates, with around 11 percent. Margolies is running second at 24 percent. Boyle, who barely attracted the interest of us D.C. hacks, is winning an easy majority.
10:58: It's clearly over in Georgia—there will be a primary runoff between David Perdue and Jack Kingston. The people who haven't figured this out seem to be misreading the vote total from Cobb County. Due to a reporting quirk, the AP count indicates that only less than 1 percent of votes are counted there. But 32,000-odd ballots have been counted. In the last statewide GOP primaries, in 2010, only around 60,000 votes were cast in Cobb. Handel simply doesn't have the votes left to break into the runoff—she has trailed by around 30,000 statewide ever since 46 percent of the votes were in.
11:08: Monica Wehby, the first-time candidate whom D.C. and Oregon Republicans have become quite high on, easily won the nomination for U.S. Senate. If she's competitive in five months, this is the sort of year that utterly wipes out the Democrats.
12:10: And the establishment wins one more—Rep. Mike Simpson easily defeats Bryan Smith, a race that the Club for Growth entered 10 months ago.