Please Take Pity on the PAC Man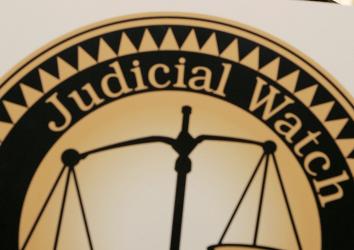 Fresh off its FOIA coup that restarted the Benghazi investigations, Judicial Watch is out with a trove of documents on the IRS's tax-exemption division. Credit to Judicial Watch: It always posts the entire trove online. If you want only to read its summary, you can, but if you want to offer a second opinion, there's the evidence.
Good thing, too, because the IRS scandal is nearly as tough to follow as Benghazi. If you had to sum up the original outrage, it was something like: The politicized Obama administration targeted Tea Party groups and denied them tax exemption in an onerous process. One year later, that narrative has not hung together, so the story has evolved. Now, Democrats—including Obama—complained to the IRS that large organizations like Americans for Prosperity were using the penumbra of campaign finance law to flood the airwaves with ads. Also, IRS agents were aware of this, and acted accordingly. Presto: a war on conservatives.
This represents quite a shift in the story. Last year, ordinary citizens who started Tea Party and 9/12 organizations in small towns were howling about how the IRS had ended up crushing them. Anyone would be sympathetic to that. The new documents aren't about them—they're about explicitly political groups taking advantage of the law. Take this JW summary:
Another email string from February – March 2010 includes a message from a California EO Determinations manager discussing a Tea Party application "currently being held in the Screening group." The manager urges, "Please let 'Washington' know about this potentially embarrassing political case involving a 'Tea Party' organization. Recent media attention to this type of organization indicates to me that this is a 'high profile' case." A co-worker responds: "I think sending it up here [DC] is a good idea given the potential for media interest."
But why was the case "high-profile"? The email tells us more.
Please let 'Washington' know about this potentially politically embarassing case involving a 'Tea Party' organization. Recent media attention to this type of organization indicates to me that this is a "high profile" case. In addition to 501(c)(4) typical legisslative (sic) activities, the applicant, in answer to Part II, item 15 of the of the 1024 application indicates possible future political candidate support. Shown below are excerpts from the application describing its legislative and possible future political activities.
The case looked important enough to send to Washington because, in the bureaucrat's opinion, a group was being too cute with its tax status with the intent of backing a candidate. Yes, it's true—Democrats and reporters were, at that time, clamoring for scandals like this. That's because such behavior isn't really legal.
The JW find goes on to provide a timeline, suggesting that Democrats pushed the IRS to crush free speech.
September 27, 2012: [Sen. Carl] Levin asks for copies of the answers to IRS exemption application question 15 – a question about planned political expenditures – from four specific groups: Crossroads Grassroots Policy Strategies, Priorities USA, Americans for Prosperity, and Patriot Majority USA.
October 17, 2012: Miller informs Levin, "As discussed in our previous responses dated June 4, 2012, and August 24, 2012, the IRS cannot legally disclose whether the organizations on your list have applied for tax exemptions unless and until such application is approved." Miller, however, then informs Levin that Americans for Prosperity and Patriot Majority have been approved, but the IRS has no records for Crossroads and Priorities USA.
October 23, 2012: Levin writes to again express his dissatisfaction with the IRS handling of "social welfare" (501(c)(4) organizations insisting that IRS guidance "misinterprets the law" by allowing any political activity.
But here we find the switcheroo. We're no longer talking about, say, the Cherokee County, Georgia, Tea Party and its desire to hold weekly meetings. We're talking about American Crossroads, a massively funded and explicitly political group trying to pose as "educational" in order to protect donor names. American Crossroads and affiliates has gone out of its way to defeat "Tea Party" candidates. Suddenly, the fact that Carl Levin wanted the IRS to enforce its muddled rules about politics and 501 status is scandal fodder.
And it will stay that way. On Twitter, the political consultant Sean Noble spread the news of the new JW documents.
Noble's role in the 2012 election was to direct funding from one conservative node to a network of groups—$127 million total.