"The Charles Rangel Center for Public Service"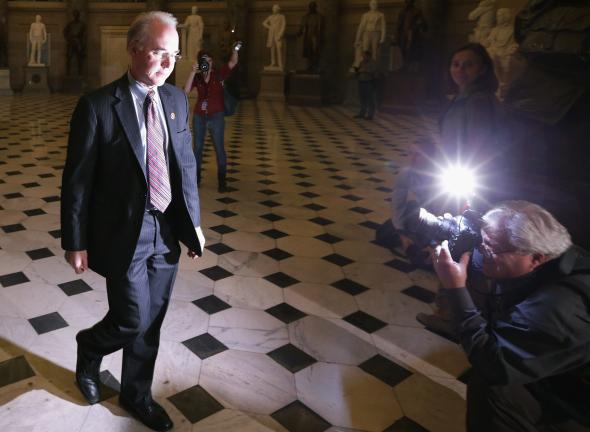 Roswell, Ga.—For the next few days, I'm driving around this state covering campaigns, and collecting literature on the way. At a morning diner event for Senate candidate Karen Handel, I was struck by how the candidate (who lost a 2010 bid for governor and went on to become a controversial pro-life vice president at Susan Komen for the Cure) attacked two of her opponents, who've been in Congress for most of the past generation.
Debt limit! Earmarks! Edward Kennedy! It's a great throwback to the days before the earmark ban, and a great trick a candidate not in Congress can pull on the schmucks who had to stick around and vote for appropriations bills. (The literature can only knock Rep. Paul Broun, who votes against everything, for missing more of his Homeland and Border Security meetings and Counterterrorism and Intelligence briefings.)
For what it's worth, Handel was introduced at the event by Betty Price, a city councilwoman and the wife of Rep. Tom Price. "Couldn't Tom Price use a wingwoman in the Senate, y'all?" she asked.