Overhyped Stories of the Day: John Conyers, Clay Aiken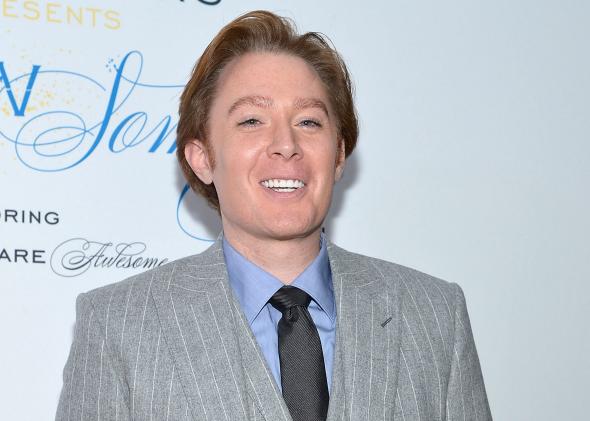 ATLANTA—It's a slow news week in D.C. (this being one reason I've gone to Georgia to cover some elections), so we are hearing plenty about Rep. John Conyers' failure to make the ballot in his 26th run for Congress. Long story short: His autopilot campaign failed to vet signature-gathers and wound up with ballot petitions that were rendered invalid.
As ballot-missing catastrophes go, this isn't even that bad. Two years ago Michigan Rep. Thad McCotter was kicked off the ballot after actually forging signatures to make up the numbers. Plus:
- The path to a Conyers write-in victory is as wide-open as the road to Oz. The congressman's opponent—who, credit due, challenged the ballot petitions and started this fight—has reported exactly $0.00 in fundraising.
- Incumbents who are humbled and have to run write-in bids typically pull it off. D.C.'s greatest mayor, Anthony Williams, botched up his 2002 petitions and easily won the Democratic primary as a write-in. Alaska Sen. Lisa Murkowski won re-election in 2010 as a write-in candidate. Voters had known her family name since at least 1980, when her father won a Senate seat—Conyers has represented parts of Detroit since 1965. Candidates with far less name ID have won write-in bids with tactics like this:
Oh, and the current mayor of Detroit, Mike Duggan? He got into office after being kicked off the ballot and waging a write-in bid.
Still, it's a fun story. So is the saga of Clay Aiken, runner-up in American Idol 11 years ago—I emphasize, just to let you ponder how many celebrities have risen and fallen to fame since then—and now the Democratic nominee for Congress in North Carolina's 2nd District. He clinched the primary one day before his opponent, Keith Crisco, planned to concede. The plans were short-circuited when Crisco unexpectedly died.
It's a grim story, more compelling than most House races, but we're still talking about a district gerrymandered to elect Republicans; one that gave Mitt Romney 58 percent of the vote in 2012. The likelihood of Clay Aiken's name showing up on the House's vote board is vanishingly small. Almost invisible.