The Lewinsky Scandal Was Absolutely Fantastic for Hillary Clinton. (Apart From, You Know, That Stuff That Happened.)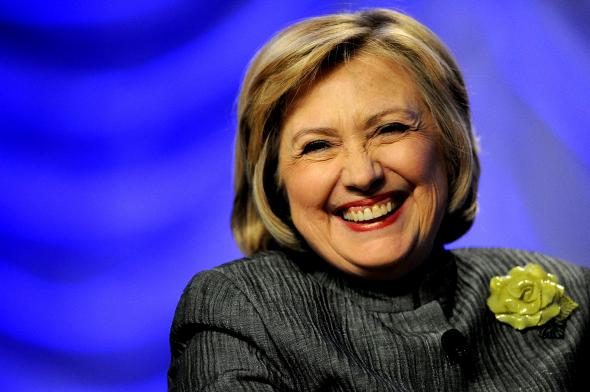 If there's anything good or entertaining about old media's rediscovery of the Monica Lewinsky story, it's just that—old media in a throwback moment. We're journeying back to a pre-538, pre-Wonkblog, pre-Voxplainer era where people could baselessly speculate about how something might play without any focus on data. To wit, here's Republican strategist Keith Appell talking to McKay Coppins.
"This will always be a black mark on the Clinton presidency, which, from the beginning, was always both of them," Appell said. "That was made clear from day one. So, Hillary's appearance on the Today show, when she conjured up a vast right-wing conspiracy out to get the two of them, is a big part of this. Either she was delusional, or she was cynically trying to deflect and attack based on years of enabling him."
The "vast right-wing conspiracy" interview happened on Jan. 27, 1998. Most reporting on the scandal suggests that Hillary was in the dark—perhaps willfully—about what her husband had actually done. It wasn't until Aug. 14, 1998, that Clinton admitted the Lewinsky affair to his wife. ("I was trying to protect you and Chelsea," he said, explaining his lies.) So this might not be the most opportune diversion for the GOP.
More to the point, the Lewinsky scandal was fantastic for Clinton. You can see in the Gallup poll's comprehensive chart that opinions of the first lady surged through 1998 and peaked after Bill Clinton was impeached.
A voter born after, say, 1995 might not even remember the scandal happening. The voters who do remember, generally, sided with Hillary Clinton, turned against Bill (personally—his approval ratings stayed high, thanks to the bubble economy and the GOP's overrreach), and rejected impeachment. Ironically, Hillary Clinton has rarely recovered the high favorables of the Lewinsky period, but Bill's recovered completely. That's only natural, as people always look more kindly on their presidents in retrospect. Heck, George W. Bush basically created a Shi'ite dictatorship in Iraq via deficit spending and a drawn-out war, and we just spent a few days admiring his goofy paintings.