Marco Rubio Won't Try to Run for the Presidency and the Senate Simultaneously (Hint, Hint)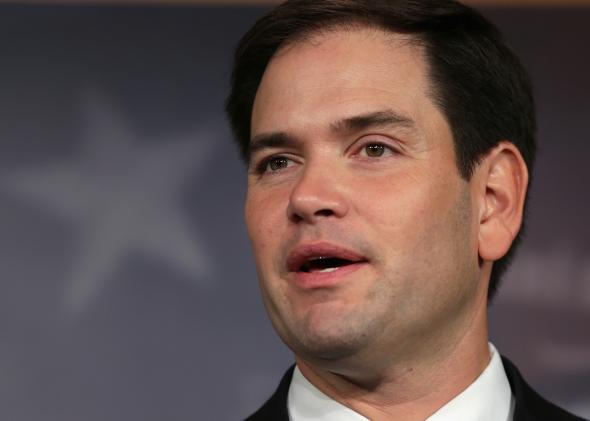 Marco Rubio calls in to Hugh Hewitt's radio show and gets asked a definitive 2016 question:
HH: Now Senator, I'm just curious about Florida law. Can you seek both reelection to the Senate and the presidential nomination? Joe Lieberman could…
MR: No, you can't be on the ballot for two different offices, so…and I think that's the right law.
HH: Do you think it would be okay for you to seek the presidency, if it didn't work out, then switch back to the Senate, because I mean, people hate…
MR: I haven't even thought that far ahead. You know, I think by and large, when you choose to do something as big as that, you've really got to be focused on that and not have an exit strategy.
Unspoken: Rand Paul has been working to pass legislation in his state that would clarify the law and allow him to seek the presidency and the Senate at the same time. Hello, conservative voter of January–March 2016. Which of your 2010 Tea Party heroes is taking this stuff more seriously?