Lazarus Raised: Nobody Files to Run Against Rep. Mark Sanford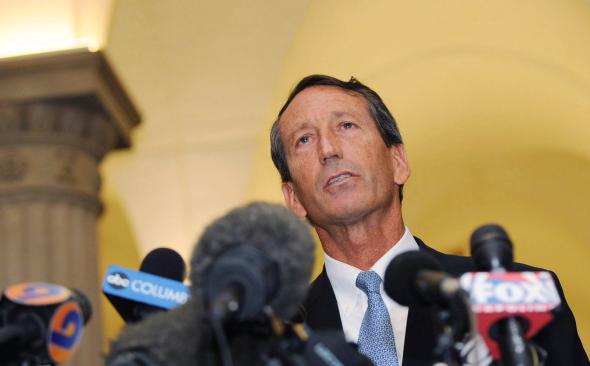 Yesterday, March 30, was the candidate filing deadline in South Carolina. Anyone wanting to run for any office had to have his or her papers in order, or that was it—no race. Any incumbent had to watch the filings closely, to see whether he or she'd have to fight for his or her job in the summer primary or the general election. Sen. Lindsey Graham drew a few Republican primary challengers, as predicted. Sen. Tim Scott, one of the best-liked figures in his party, drew a token challenge from a computer systems administrator.
Only one incumbent member of Congress drew no challenge, either in his primary or in November. His name: Mark Sanford. Less than a year after the scandalized former governor won the state's 1st Congressional District—an expensive race that included a runoff and a briefly competitive campaign against Democrat Elizabeth Colbert Busch—Sanford will stroll into a new term.
"I think Congressman Sanford is doing what he was elected to do by working to cut spending, shrink government and protect liberty," boasted Sanford's chief of staff, Jon Kohan. "I believe that not receiving major party opposition in his re-election bid is a testament to that."