Chris Christie: TV-Friendly Narrative Shifter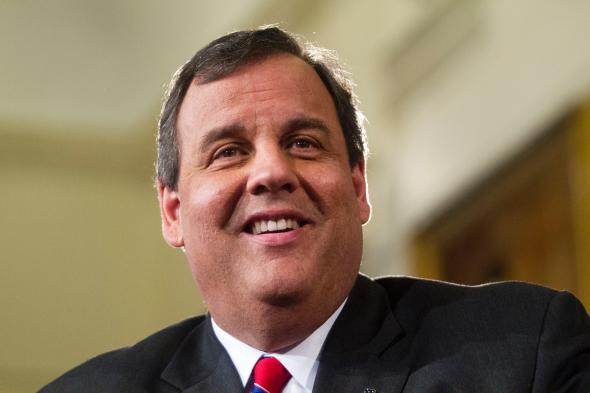 At the start of March, as it continued to plow through the associations of Gov. Chris Christie, the New York Times reported on how Port Authority Chairman David Samson's firm had been enriched in the years since Samson took the job. Samson's situation looked un-survivable, and it was. At a press conference today, his first in two months, Christie announced that Samson had resigned.
It capped off a half-week of manful effort to forge a Christie Comeback. Someday, either Michael Barbaro or Maggie Haberman will probably write the tick-tock of how Christie, steadily shrinking thanks to his gastric bypass surgery, pulled things together and crushed his demons. The release of the $1 million internal report that exonerated Christie, portraying him as wet-eyed and brokenhearted about his staffers' betrayals, was capped by a Diane Sawyer interview. By the time Christie was done with Sawyer, the hot seat had a coat of ice on it.
If you haven't read the report, it's tough to overstate how well Christie comes off. I mean, this is how he's introduced to the skeptical reader.
From 2002 through 2008, Governor Christie served as the U.S. Attorney for the District of New Jersey—the chief federal law enforcement officer in the State. In that position, Governor Christie earned praise from both Republicans and Democrats and earned a national reputation as a tough and fair-minded prosecutor battling political corruption, corporate crime, gang, and terrorism cases. Under his leadership, the U.S. Attorney's Office amassed a record of 130 convictions of public officials without losing a single case.
And you doubted him! At the press conference, Christie reawakened the angry muse that had endeared him to national Republicans in the first place. When a national politics reporter asked him how the scandal affected his 2016 chances (sigh): "Any of you that try to game out the politics of this, that's a fool's errand."
When a reporter asked about the friendliness of the firm that did the investigation: "No matter who I chose to do this, questions would be raised by some reporters."
When a New Jersey columnist started in: "It's your assumption, as you often do (sic). It's your assumption. You're a columnist."
On the man at the center of the controversy, who was not interviewed in the internal report: "I honestly think that having David Wildstein on the Port Authority was a mistake. Let's just leave it at that."
Good TV, but Christie can't break out of the holding pen designed and kept by New Jersey Democrats. They run the legislature; they control the investigation.