The California Gun-Running, Bribe-Taking Democrat Formerly Known as a Gun Control Activist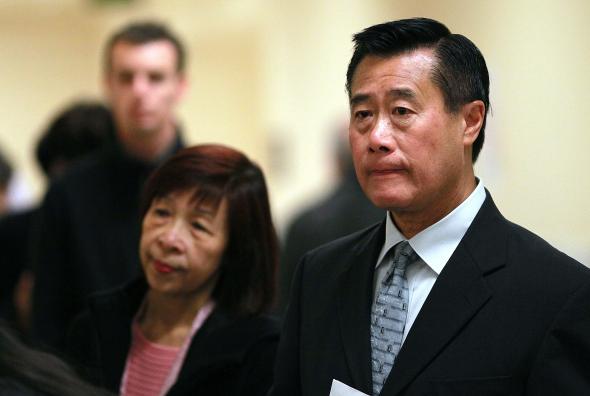 If this blog is a little too light today, it's because the universe decided to unlease thousands of pages of fascinating indictments or studies on the political press corps. I took far too long to read the criminal complaint that brought down California state Sen. Leland Yee—it's among the most baffling, thrilling tales of political corruption in recent memory. The FBI investigators tracking Yee (the ones referred to as "UCE," etc.) were brought in on a gun-smuggling operation for the apparent benefit of all parties, especially Yee, as he stretched his finances for a secretary of state campaign. It was Yee who brought up the arms dealer.
The meetings continued, and Yee was conversant about the guns he could offer.
Advertisement

He also knew exactly how to grease the wheels with his contact.
He was good on his word about setting up the meeting.
And all of this, we learn, was for a four-figure campaign donation.
TODAY IN SLATE
Politics
Talking White
Black people's disdain for "proper English" and academic achievement is a myth.
Operation Backbone
How White Boy Rick, a legendary Detroit cocaine dealer, helped the FBI uncover brazen police corruption.