Cursed With Nation's Second-Highest Turnout Rate, Wisconsin Restricts Early Voting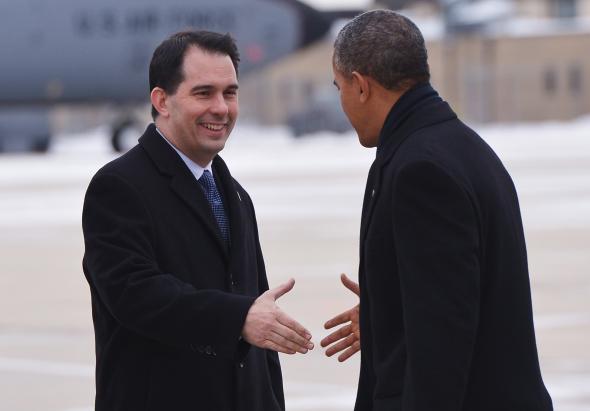 The 2012 election went incredibly smoothly in Wisconsin. Starting on Oct. 21, two weeks before the end of the election, voters could show up to early-voting sites and be done with their annual civic duty. Not registered? You could do that in person. Busy all week? Show up on Saturday or Sunday. The ease of the thing helped push Wisconsin turnout to 73.2 percent of eligible voters, up from 72.4 percent in 2008, the second-highest in the country. (Damn your eyes, Minnesota!)
Gov. Scott Walker has quietly signed into law a bill that limits in-person absentee voting to no later than 7 p.m. during the week and no weekend hours. Walker vetoed a portion of the bill Thursday that limited the hours of early voting to no more than 45 in each of the two weeks prior to an election. He kept the prohibition on weekend voting.
Advertisement

Wisconsin's Republican legislature, which was strengthened by a 2011 gerrymander, has played a useful game with Walker. It's proposed balloting restrictions that go further than he likes, such as a ban on same-day registration. But when he's met them halfway, he's rolled back voting access beyond what's recommended by the Presidential Commission, and recommended by experience.
TODAY IN SLATE
Foreigners
More Than Scottish Pride
Scotland's referendum isn't about nationalism. It's about a system that failed, and a new generation looking to take a chance on itself.