Poll: Libertarian Candidate Hurting Dem in Virginia, GOP Still Losing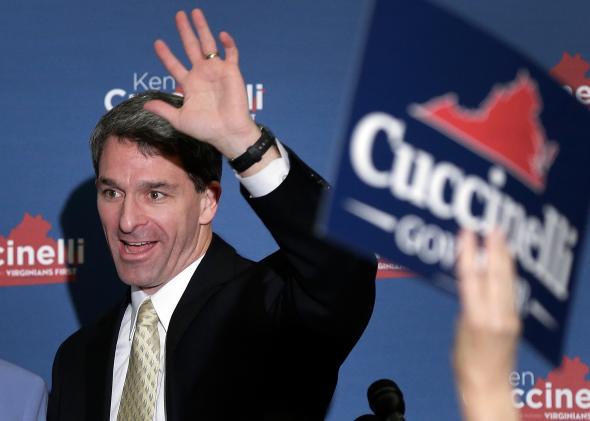 HERNDON, Va.—As Terry McAuliffe was reaching the halfway mark of his speech in this D.C. suburb, the Washington Post released its final poll in the race for Virginia governor. McAuliffe's lead had expanded since the last poll, since the disastrous launch of Obamacare became the dominant news story—from 8 points to 12 points.
Buried in the internals is a story that should put extra-special fear into the hearts of Republicans who simply can't believe that Bill Clinton's moneyman will win by this much. Over the last couple of days, some conservative commentators with libertarian leanings have bemoaned the run of Robert Sarvis, the Libertarian candidate who's polling in the high single or low double digits. "Virginia's Ken Cuccinelli would arguably be the most libertarian governor in the United States if he wins," wrote Tim Carney in the Washington Examiner. The thinking: If only Sarvis' 8–10 percent would "come home," Cuccinelli would close the gap.
No, he wouldn't.
If every Sarvis voter went for his second choice, you'd have at least a 55–43 McAuliffe lead. Democratic strategists at the rally are happily talking about how the attorney general is now a drag on his ticket.
TODAY IN SLATE
Jurisprudence
Don't Expect Adrian Peterson to Go to Prison
In much of America, beating your children is perfectly legal.
How the Apple Watch Will Annoy Us
A glowing screen attached to someone else's wrist is shinier than all but the blingiest of jewels.