Here's a Video of Bob Filner Leaving City Hall With Packing Boxes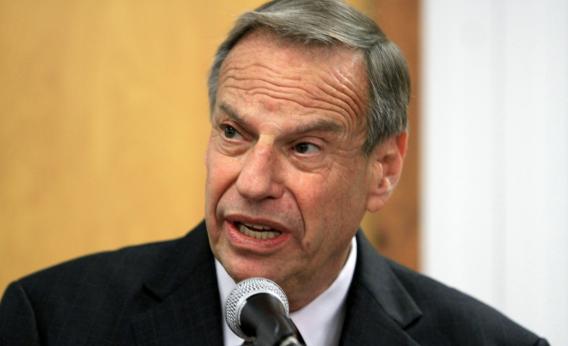 NBC's San Diego outlet has the scoop: San Diego Mayor Bob Filner will resign Friday after fielding a slew of sexual harassment accusations from 18 women starting last month. City leaders "reached a proposed solution" about Filner Wednesday night after three days of mediation. That now-not-so-secret solution will be formally announced at a closed session city council meeting Friday afternoon.

Here's a video of Filner getting into a black SUV with what appear to be packing boxes in the back seat:
The video was uploaded by Diana Palacios, deputy chief of staff to San Diego city council member Scott Sherman. Palacios said seeing Filner leaving was a chance encounter:

City council president Todd Gloria will take over as mayor in the interim. Filner has said he intends to seek treatment, but hasn't specified what for. It must have been Terry McAuliffe's denouncement of Filner that did the trick.