House Republicans Ready Bill to Criminalize Political Bias at the IRS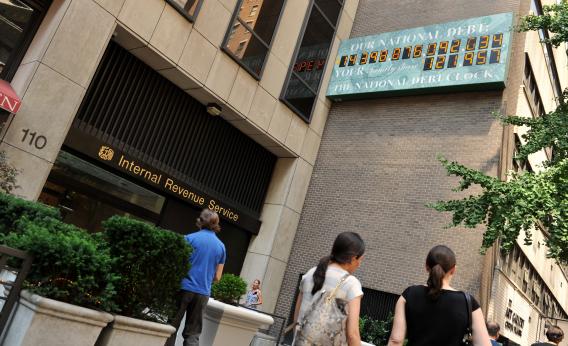 That was fast. On Friday, the IRS tried to pre-empt a report that showed it slow-walked applications from tea party groups for tax-exempt status. Today, Ohio Rep. Mike Turner is working on the Taxpayer Non-Discrimination & Protection Act of 2013, a reaction to the scandal, which according to his office "would amend Title 18 of the U.S. Code to make it a crime for an IRS employee to discriminate against an individual or group on the basis of their protected rights, and expressly clarifies that political speech and political expression are protected rights."
Right now, of course (or maybe not "of course"—who pays attention to the IRS' workings?), the maximum penalty available for someone who abuses his/her power at the IRS is termination. Turner wants to copy the penalty available to members of the president's Cabinet who use their clout for political purposes. The conniving tax investigator could be hit by the maximum $5,000 fine, five years in prison, or both.