A Fitbit-Like Wearable That Tracks Your Carbon Footprint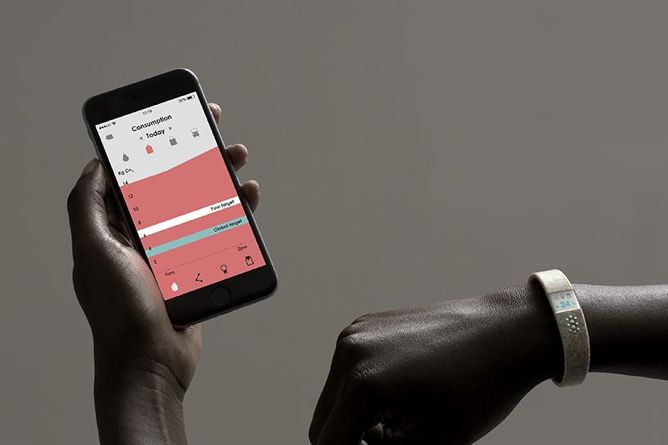 Hoping to tap into the same obsessive impulse that drives the quantified-self movement, London-based designer Benjamin Hubert's Layer design agency is working with U.K.-based Carbon Trust, which helps organizations and governments around the world reduce carbon emissions, to develop Worldbeing, a Fitbit-like wearable and app that would help individuals monitor their carbon footprints.
"There has never been a better time to use design as a tool to create meaningful conversation around our personal responsibility to make changes to our lifestyles to stop global warming," Hubert said in a press release. "We desperately need a platform that helps the world to understand what our personal carbon footprint is and why we should be decreasing it in an accessible manner that has a high level of engagement."
The award-winning designer has recently pivoted his focus from high-end furniture and objects to human-centered, experience-based projects with a socially conscious dimension, partnering with global brands like Braun, Nike, and BMW. Hubert's newly branded agency has introduced a revamped donation box for a U.K. cancer charity and is gauging interest in the Fitbit for climate change idea in a Thunderclap campaign.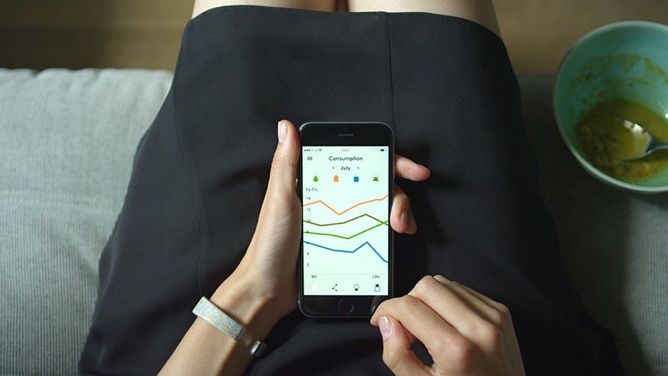 While Worldbeing is only in the concept stage, the designers anticipate that "the near future will be a place of accountability," with businesses listing the carbon footprints of their products and services. More transparent data could eventually allow Worldbeing to track food, home energy consumption, shopping, and travel using Apple Pay–like contactless wireless payments that operate using ECG sensors. The data collected from these payments would then be used to calculate carbon usage. Worldbeing could also partner with the databases of existing services and apps such as Moven to track real-time purchases, Google Maps to track travel, and MyFitnessPal to track food consumption.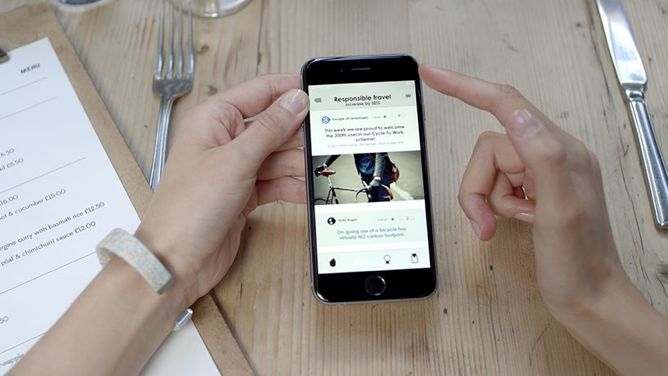 To minimize the environmental impact of the device itself, the wristband of the wearable bracelet would be made from recycled electronic waste and include an energy-efficient E Ink display and dedicated charging stand.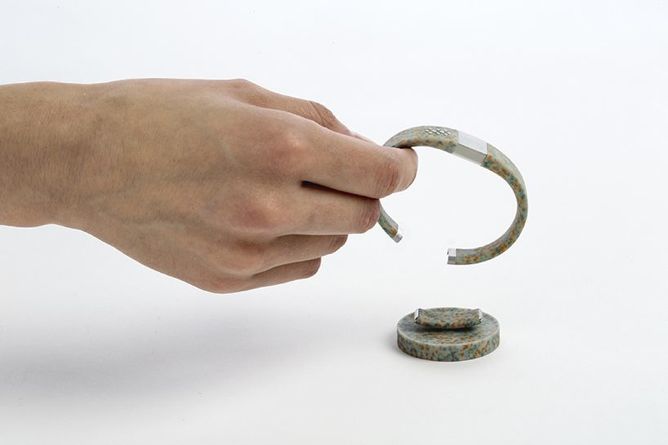 More detailed information about consumption could be viewed on the smartphone or tablet app, which would use dynamic "carbon clouds" designed to reference the structure of carbon to help users visualize their daily performance. The size of the clouds would indicate the amount of carbon created from single purchases, and their color palettes would shift from cool to warm as daily maximum carbon footprint targets were met as a symbolic reminder of the correlation between individual actions and global warming. The app would also enable competitive greener-than-thou social sharing and community-building.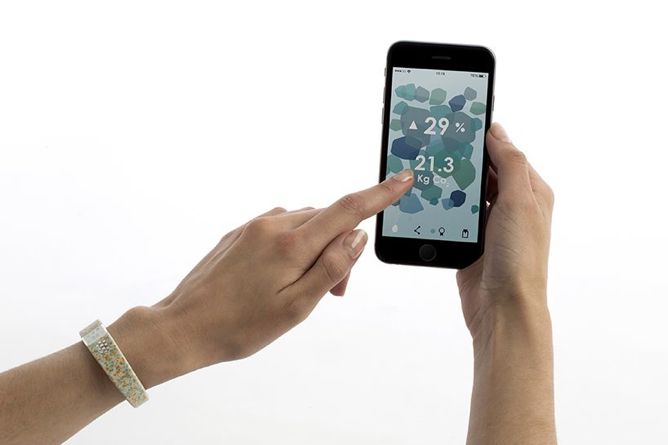 Check out the video for a day-in-the-life demonstration of how the Worldbeing technology might work: