A Modern Tribute to Thoreau's Cabin, Floating in the Middle of a French Lake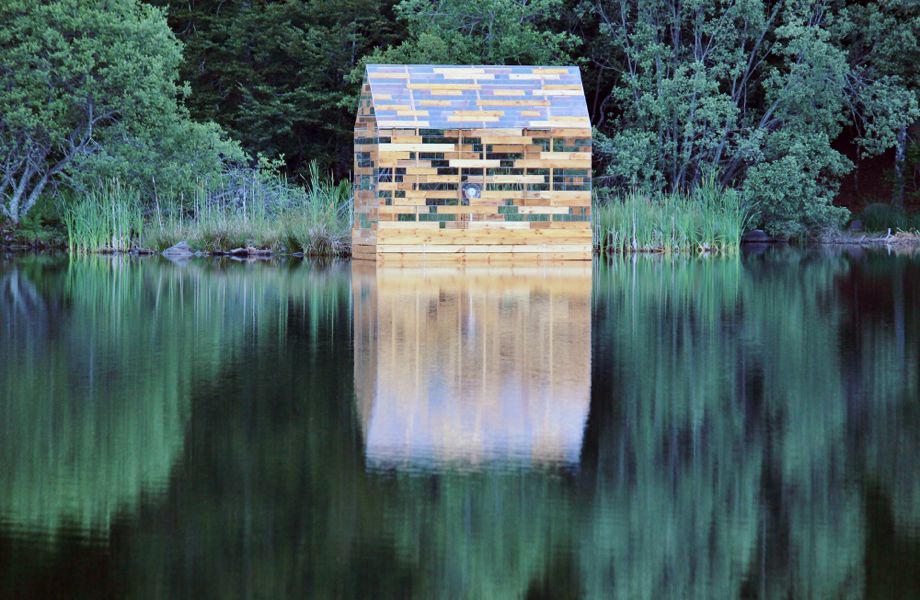 Henry David Thoreau's cabin has captured the popular imagination since he first published Walden in 1854, and traces of its DNA are often perceptible in the diminutive shelters we build ourselves today. French designers Elise Morin and Florent Albinet have constructed a 21st-century ode to the legendary structure that they're calling Walden Raft—currently floating until Sept. 27 on Lac de Gayme in Picherande in the Auvergne region of France.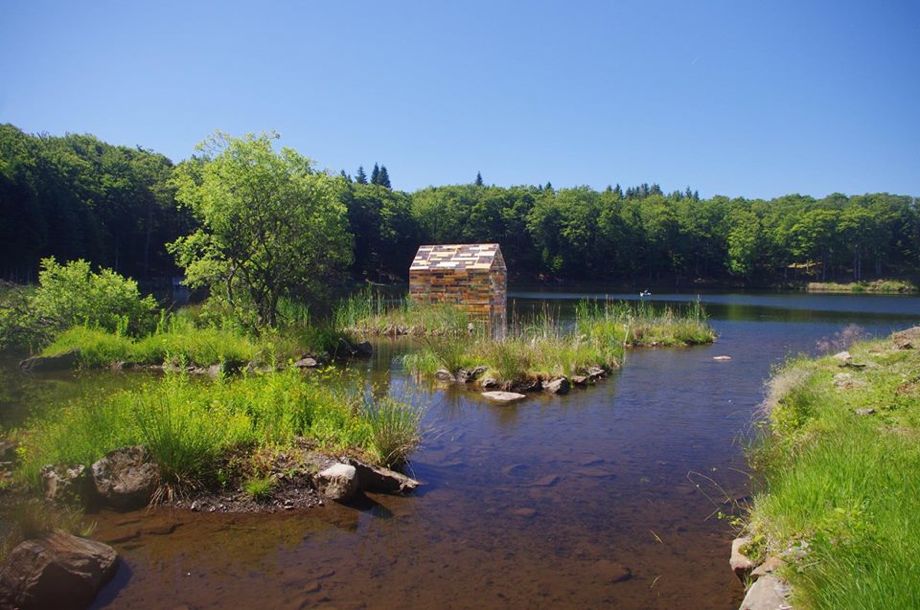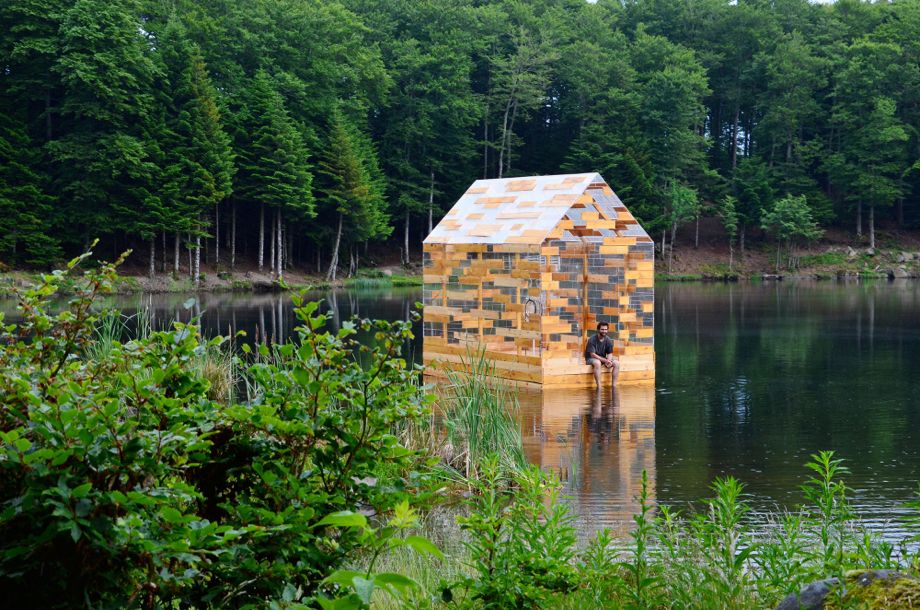 "The cabin, a model of the primitive habitat at the birth of architecture, can perhaps be considered as the beginning point of any house," the designers write in a project description. "The cabin is also a child's dream." Walden Raft, they explain, is a floating, "navigable" cabin that can be maneuvered along a cable that is strung to the shore and anchored in the artificial lake, which was created from a bog in 1983 and is situated at the same latitude as the site of Thoreau's cabin across the Atlantic.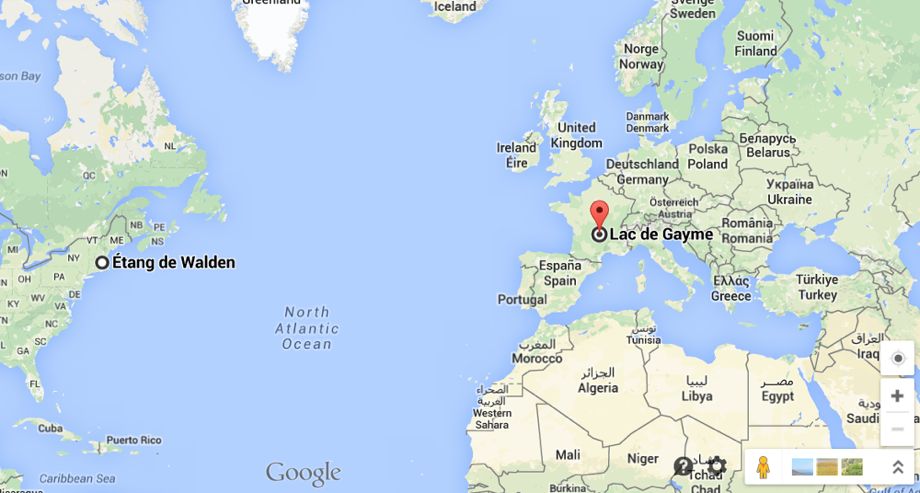 The designers have given Thoreau's old-school cabin in the woods a modern makeover that might perturb purists but will enchant those who get a thrill out of seeing an old dream given new life.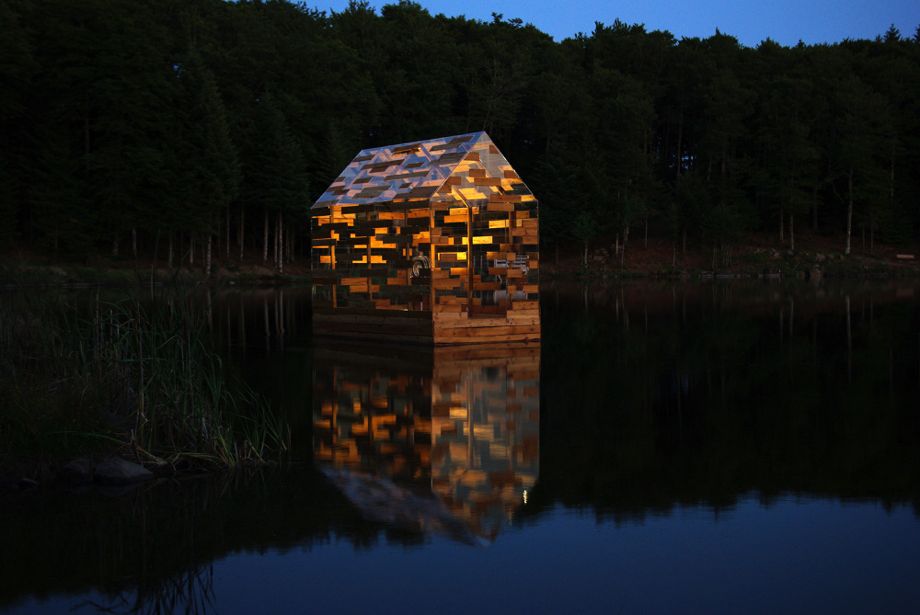 Made from scattered panels of age-old wood and recyclable modern acrylic glass, the design "brings transparency to the construction while maintaining its protective function," the designers write. " 'Walden Raft' is a non-space whose position is unceasingly readjusted. Neither public property, nor private, nor entirely outside the world, nor entirely interiorized, it is an intermediate space, a lookout post where one can see while accepting to be seen."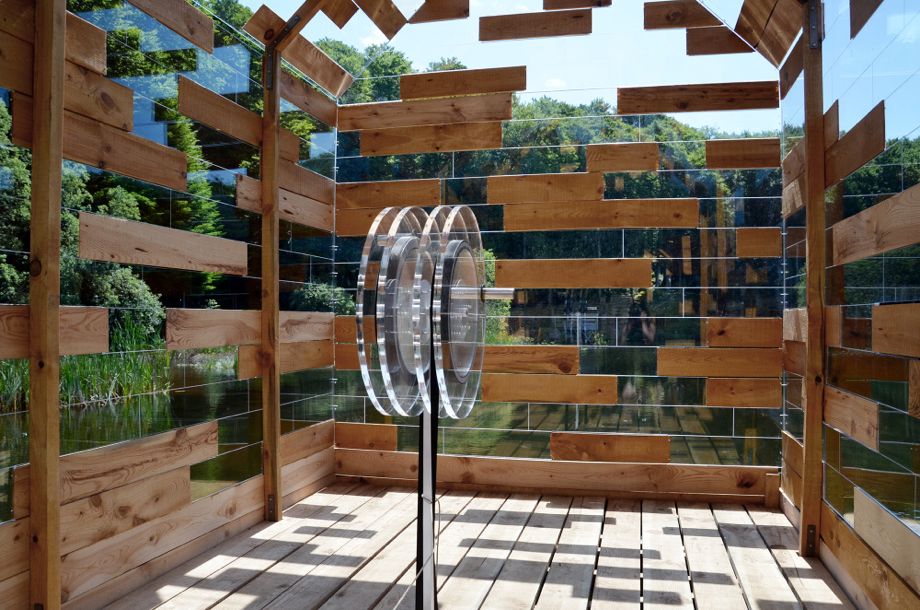 So, yes, it's just an art installation, and no, you can't live in it. But it is reminiscent of a modern version of Monet's houseboat studio, and it's tempting to daydream on a dog-day summer afternoon about all the things you could turn this floating garden shed into if you happened to have a spare lake to park it on.

To get the full effect, take a minute to watch this brief video of the raft being piloted gently around the lake.