"Drink" This Cocktail Cloud Through Your Lungs and Eyeballs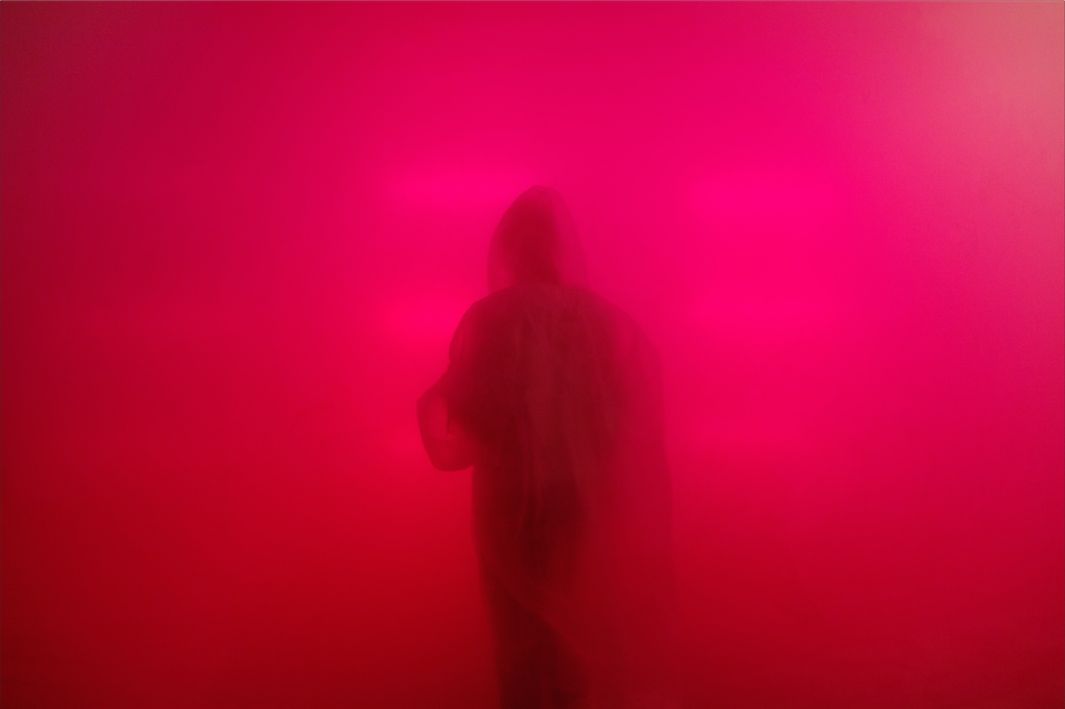 This summer they're gearing up for Alcoholic Architecture, a boozy installation at London's Borough Market that the designers describe in a press release as "fully immersive alcohol environment" in which a man-made cloud composed of fine spirits and mixer at a 1-to-3 ratio will be dispersed using powerful humidifiers in the basement of a Victorian building.
"Creatively the installation draws inspiration from Borough Market's produce, medieval history and weather to create a sci-fi fantasy where meteorology and mixology collide," Sam Bompas said in the release. Since the venue is located on the site of an ancient monastery, cocktails will center around monk-made alcohols including chartreuse, Benedictine, Trappist beer, and Buckfast, a caffeinated fortified wine that is a favorite of Scottish delinquents.
To get tipsy, all visitors have to do is "don special protective suits" and walk into the cloud while alcohol is absorbed into the bloodstream through mucus membranes—primarily through the lungs, but also, more disturbingly, through the eyes.
With humidity at 140 percent, they explain, "there is so much alcohol in the air, you can see less than a metre but the high humidity level enhances flavour perception. By breathing the cocktail, alcohol bypasses the liver allowing you to consume 40 percent less (with correspondingly reduced calories) to feel the same effect!"
If this all sounds a bit perilous, rest assured that Bompas & Parr have tried this before, pointing out that they consulted with respiratory scientists and chemists "to calculate safe dwell times guests can remain in the cloud." To make sure that visitors "breathe responsibly," visits will be limited to one entry per day at 50 minutes a pop, which the designers claim is the equivalent of sipping one mixed drink. The event opens to the public on July 31 and is scheduled to run for six months.