Change the Height of This Slick Standing Desk by Holding Out Your Hand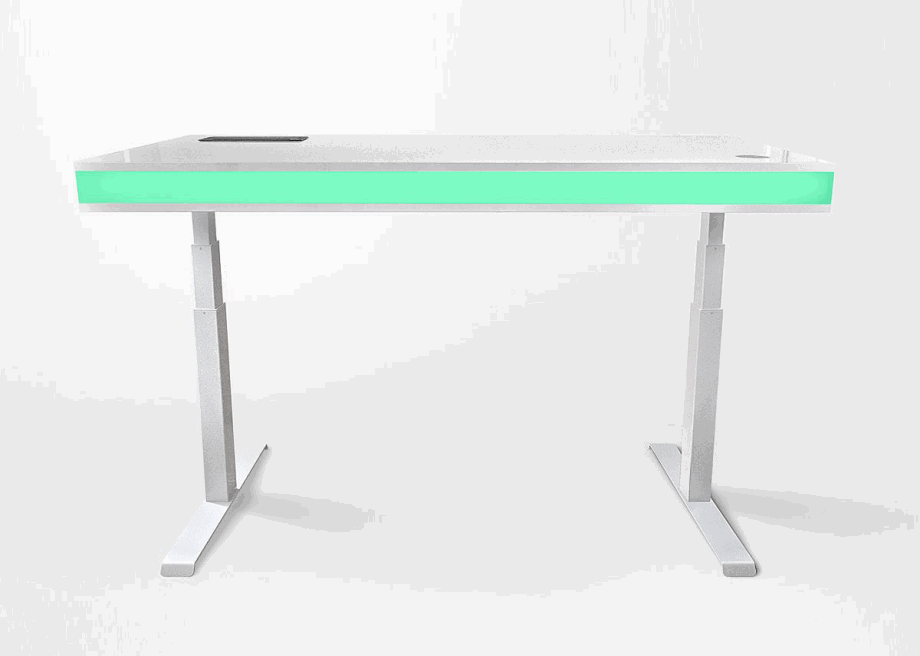 The standing desk is an ongoing social and design experiment. Some people choose permanent standing work stations and bring their laptops to couches or tables when standing gets old. For most, the preference seems to be adjustable height furniture that can stand tall when you want to be on your feet and sink down to sitting height when you need to take a load off.
Recent adjustable desk variations range from Ikea's bare-bones adjustable Bekant to the high-end, high-tech Stir, which includes the ability to preprogram height options and team up with your Fitbit to track standing and sitting data for the quantified-self obsessed.
A new entry to this growing category is the TableAir from London-based designer Lukas Lukosevicius. It's a sleek, rectangular desk that comes in glossy white or black or, for an additional cost, American cherry wood or walnut. While at this point most standing desks look pretty similar, with straight or curved rectangular platforms mounted on four telltale adjustable metal legs, two things stand out about the TableAir design.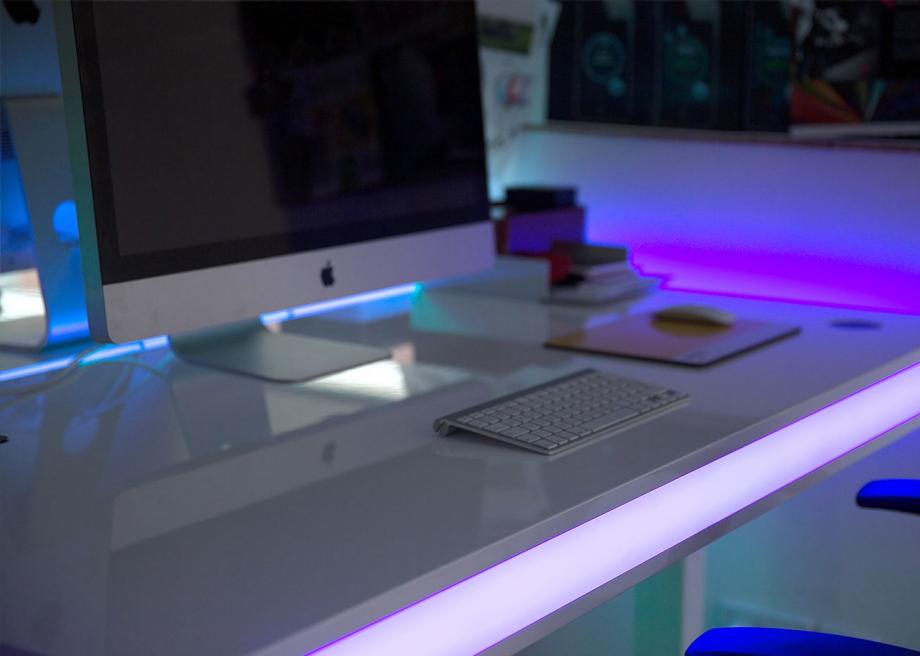 The first design feature is on the outside: an ambient-colored LED-lit panel around the periphery of the desk that has a handful of adjustable color variations. It's a bit of pure design whimsy that either wins you over or doesn't. This is the kind of lighting that's more familiar as a decorative element on poolside hotel bars than corporate or home offices, but it adds a fun, sensual element to what is an otherwise straightforward look.
But the magic trick of a hidden design feature that intrigues me the most is the electric motor technology that allows you to adjust the height of the desk by pressing on a built-in "smart button" and outstretching your hand. The desk height ranges from about 2 feet to 4½ feet.
"The most natural way of showing height is placing your hand in the air," reads a product description. "Smart Button senses the distance to your hand and lifts TableAir to match the height. ... We looked at the height adjustment as an extension of your movement." (A smartphone TableAir app also allows you to preprogram an automatic height change at preselected intervals.)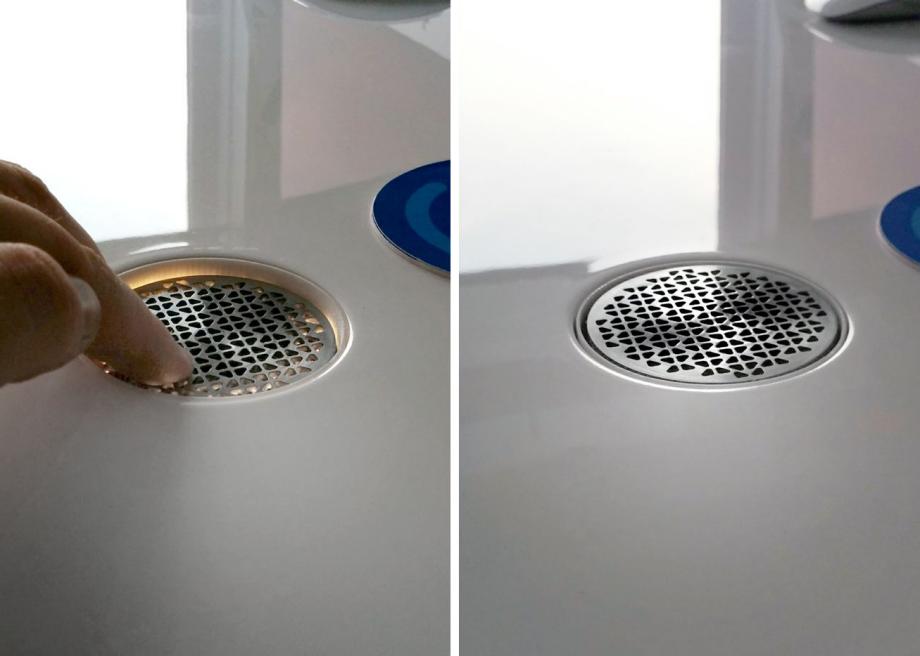 Lukosevicius says that electric motor technology makes the lifting process smooth and very silent, a claim that's hard to test online or in the video below thanks to background music (although you can see the hand-raising technology in action):

But at $2,146, this on-trend piece of design and technology costs about 20 times more than the tech-free Ikea version but lower than competitors such as Stir. The TableAir currently ships to all European Union countries for a flat fee and the U.S. and other destinations on request.
The best part? It comes fully assembled, lowered to its lowest position so that all you have to do is plug it in and hold out your hand.