Why Ikea Is Making a Deal With Its No. 1 Hacker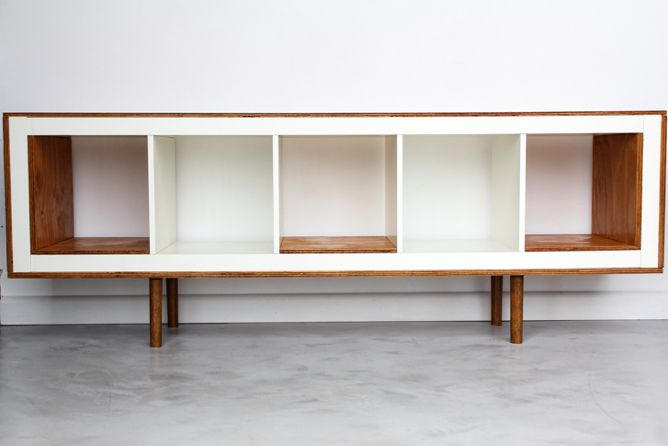 This week's edition—about Ikea hacking—can be played below. Or keep reading to learn more.
Ikea hacking is the practice of buying things from Ikea and re-engineering—or "hacking"—them to become customized, more functional, and often just better-designed stuff. The locus of the Ikea-hacking movement is a website called Ikea Hackers. It's a showcase for people who have tricked out their Kallaxes and their Arkelstorps.
Would-be hackers can gather tips from other hackers, and once they're ready, post pictures and how-to guides of their own hacks, like using Billy bookcases and a Fjellse bed to make a Murphy bed.
Because Ikea products are available in so many countries and use metric measurements, a worldwide "hackerati" has been able to thrive. You see hacks posted from Australia, Russia, Israel, and Dubai. Someone even posted a hack of a French country house library in an actual French country house. He used 60 Billy bookcases and Benno shelves.
And, of course, beyond the bounds of the Ikea Hackers site, there are tons of people just putting up YouTube videos or sharing Flickr photos of their hacked Ikea items.
Ikea Hackers was started in 2006 by Jules Yap. (Jules is not her real first name—it's a pseudonym derived from an Ikea product.) But in March, Yap got a cease-and-desist letter from Ikea. Ikea claimed that using their trademarked name was a violation—even just using the blue-and-yellow color scheme was not allowed.
Since Yap makes money off the site through advertising, Ikea argued that she was profiting from the Ikea name.
Ikea asked Yap to stop using the Ikea logo or anything trademarked by the company, including her domain name. It also seemed like she would have to close down the Twitter and Facebook accounts associated with her website. She was resigned to comply, but then came a huge outcry on the Internet. Cory Doctorow, who blogs on Boing Boing, called the cease-and-desist letter from Ikea "steaming bullshit." Supporters of Yap felt like Ikea Hacking was actually good for the Ikea brand and that Ikea was foolish to make an enemy out of her.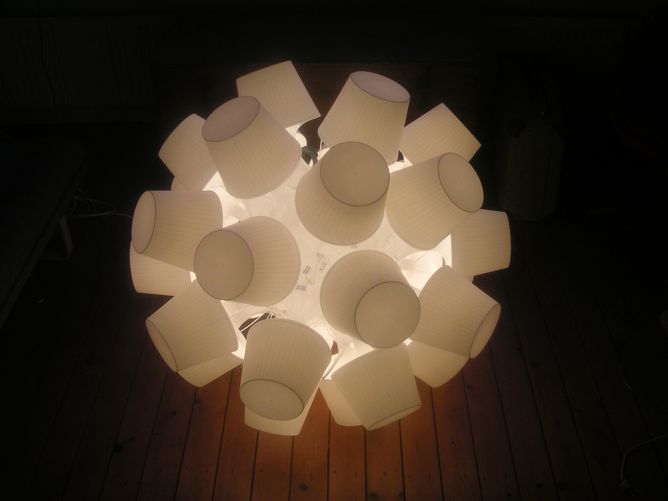 Apparently, Ikea took the criticism to heart. A representative of the company contacted Yap in June and told her that they wanted to come to a solution that both parties could be happy with. This week, Yap is traveling to the Ikea headquarters in Sweden to work out the details. On her website, Yap said she was so happy she could "pee in [her] FRAKTA pants."
99% Invisible is distributed by PRX.