Don't Have a Green Thumb? Don't Worry, There's an App for That.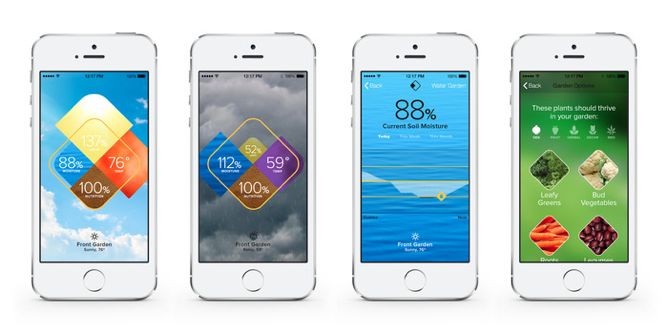 For those with withered dreams of cultivating backyard gardens, San Francisco–based soil scientist Jason Aramburu has invented a solar-powered garden sensor, watering system, and app called Edyn that promises to take the guesswork out of growing plants at home.
His smart garden system includes a sensor that is planted in the ground like a high-tech flower, collecting data that tells you which plants will thrive in your particular garden by tracking soil quality and light. A smart watering system monitors weather and moisture levels and gives your plants exactly as much water as they need. An app lets you know the best time for planting and how to group plants with similar needs, sending updates and notifications for a real-time snapshot of your garden.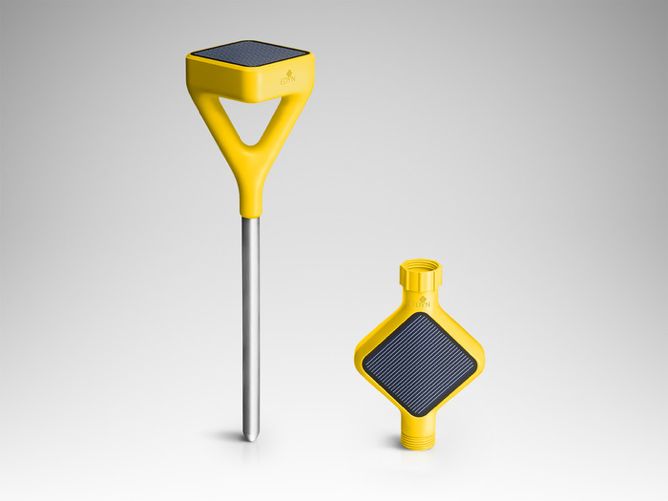 To design the product and the app, which is currently seeking funds on Kickstarter to finalize the engineering work and order the first manufacturing run (they are already more than halfway to their goal with 32 days to go), Aramburu called on celebrated designer Yves Béhar and his studio fuseproject.
"We were intrigued at the concept of developing a deeper connection between people and their gardens," Béhar's team writes on its website. While designing the products and the app, they surveyed novice gardeners and small-scale farmers.
"What we found was that people were not necessarily looking for something to do the work for them, but to give them a deeper understanding of their plants," they write. "The more insight we have into our plants, the easier it is for us to engage with them and nurture them."
The designers created a signature yellow diamond meant to evoke a flower "or the sun that powers it," they write, aiming for a "holistic design language ... that creates a cohesive experience between the physical, the organic, and the digital world."