The Ballad of the Purple Hotel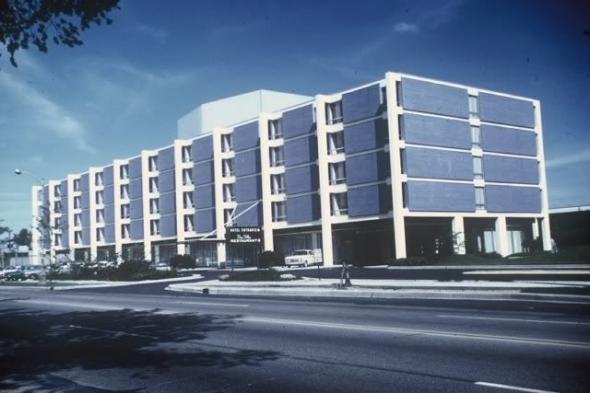 His most recent show—about the Purple Hotel—can be played below. Or keep reading to learn more.
What's the difference between what the public sees and what an architect sees when they look at a building?
The hotel on the very prominent corner of Touhy and Kilbourn Avenues in Lincolnwood, Illinois used to be the town's most famous building: The first Hyatt hotel in all of Chicagoland, premiere accommodations, top-notch restaurant. It was swank! Roberta Flack stayed there. Barry Manilow stayed there. Perry Como. Michael Jordan stayed there on his first night in Chicago. Every thirteen-year-old in the area had their bar mitzvah there.
Then, slowly, over time, it became Lincolnwood's most infamous building. Changed hands, got seedy and run down. It was the home of the Midwest Fetish Fair and Marketplace convention. There were drug-fueled sex parties attended by shady Chicago politicians later convicted of things like extortion. And of course there was the convicted mobster Allen Dorfman, who was gunned down in the parking lot. It's now dilapidated and empty.
But even if you know nothing about the history, everyone in the area knows this hotel.
Because it's purple. Really, really purple.
Gwen Macsai grew up nearby and she always thought it was really, really ugly. Lots of people did. To be fair, lots of people didn't. But everyone has an opinion about it.
In this episode, Gwen talks to her father, the original architect of the Purple Hotel, who fills her in on the mistake he made that resulted in its signature color. She also interviews WBEZ architecture critic Lee Bey, developer Jack Weiss, and a new architect, Jackie Koo, who was until recently looking to bring the Purple Hotel back to its former glory.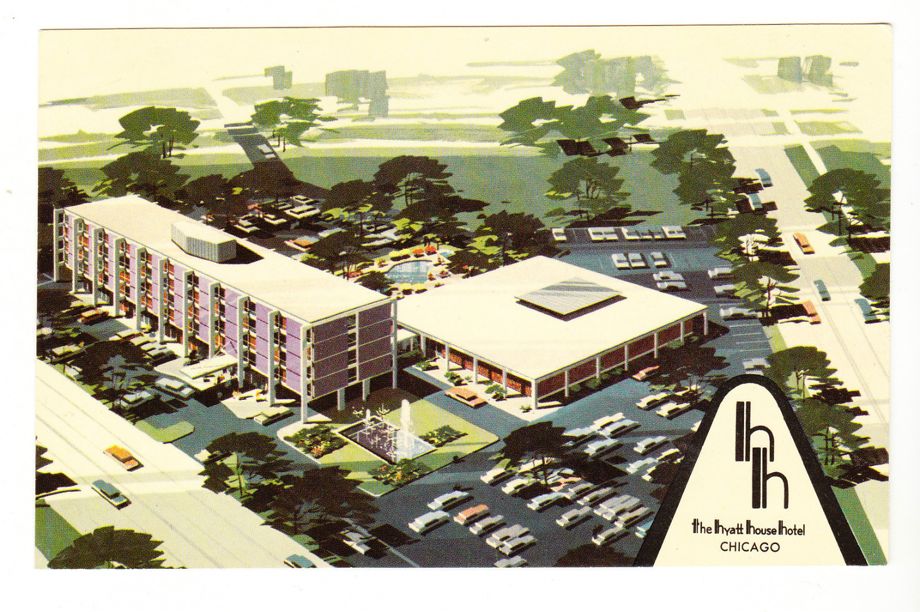 But it turns out that it would have cost $40 million to renovate the hotel. So on August 27, 2013, the parking lot of the Purple Hotel was filled with local dignitaries from Lincolnwood, Illinois. Even the mayor was there.
The wrecking ball had, at long last, come for the Purple Hotel. And the people were celebrating. Architect John Macsai was the man of the hour. John was even given a purple plaque. I really, really hope Gwen will save me a brick from the demolition site.
To learn more about the Purple Hotel and see more photos, read the rest of the 99% Invisible post or listen to the show. 99% Invisible is distributed by PRX.