Douglas Rushkoff's Advice for the Next President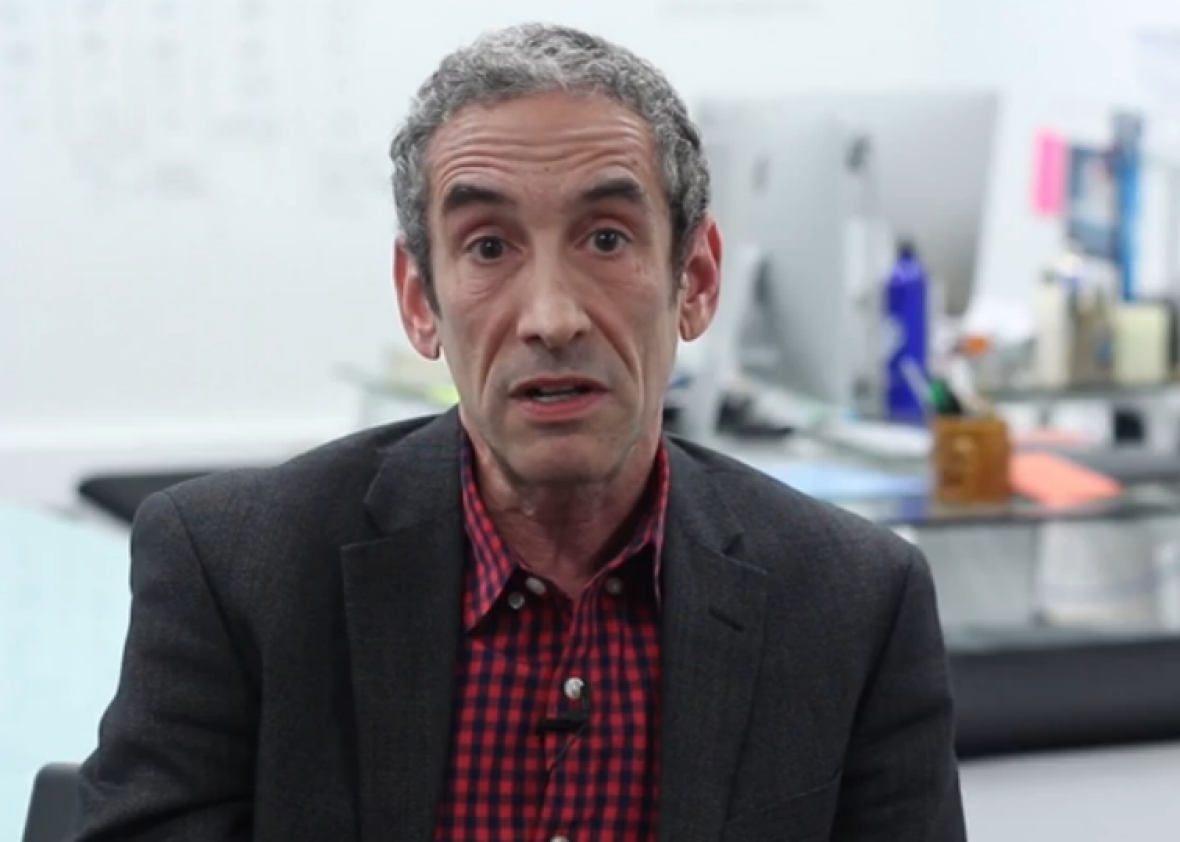 "There's a general belief amongst the political class that a growing economy is good for everybody," media theorist Douglas Rushkoff says in the video above, speaking about issues that the next president must prioritize. "What they need to understand is that the way corporations grow is by extracting value from people and places and storing it up in share price."
In the latest installment in a weekly series from Slate, 92Y, and New America, we hear from Rushkoff—a media theorist, critic, and author—as he offers his advice for the next U.S. president. Each Monday this election season, we'll publish a short video in which a policy maker, writer, or thinker gives the next commander in chief their best ideas for how to handle the highest office in the land.
Above, Rushkoff elaborates on those misconceptions about today's economy, and what should be done about it, as well as what job he thinks the president should do for a day in order to understand the country better.
92nd Street Y is a center for the arts and innovation that is open to all and built on a foundation of Jewish values, including civil dialogue, civic responsibility, community, and education. New America is a think tank and civic enterprise committed to renewing American politics, prosperity, and purpose in the digital age.