Introducing Memos to 45: Advice for the Next President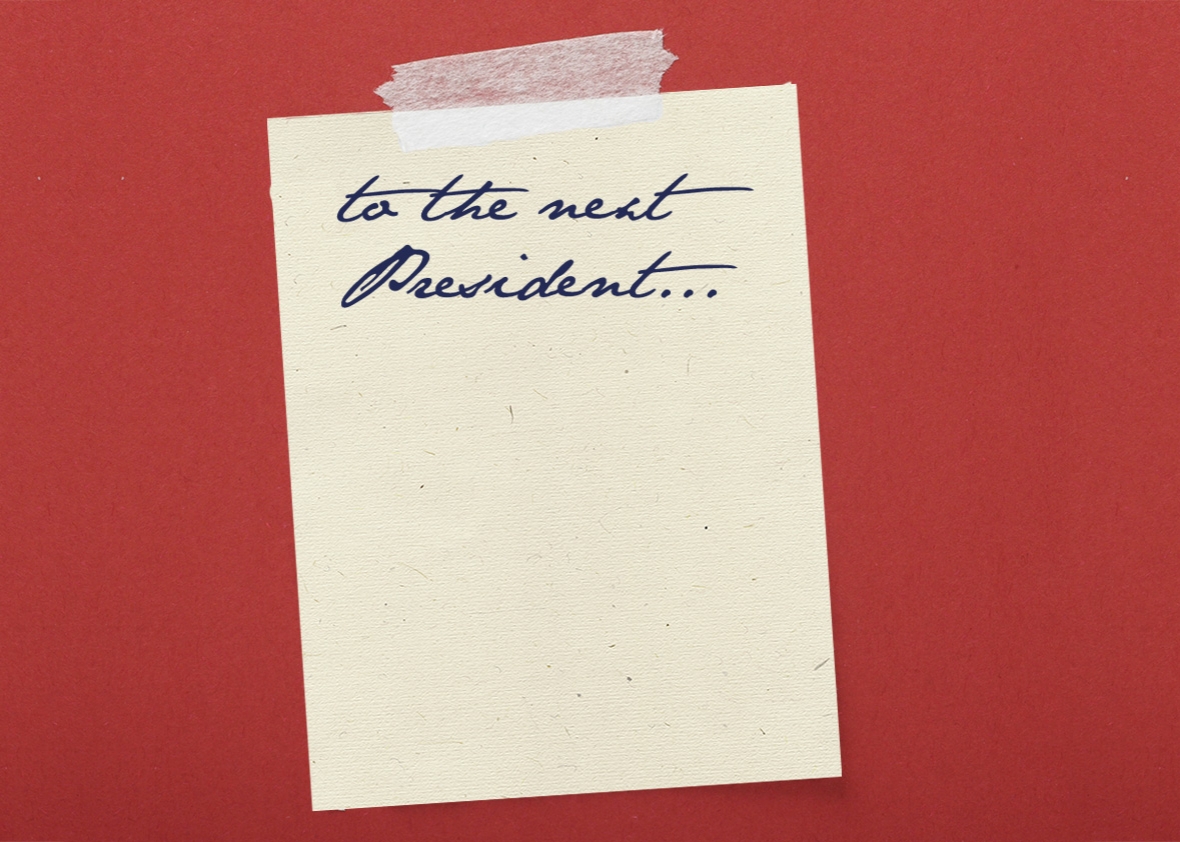 The next president of the United States will have survived one of the most tightly contested primary seasons in recent memory. After securing the party's nomination in a fierce state-by-state battle, governing the country will be easy, right? Not likely. The next president will inherit a divided country and a destabilized world, and no matter how much experience the November winner brings to the job, it's going to require deep stores of wisdom to lead the nation through the crises—known and as yet unknown—of the next four years.
Of course, no president goes it alone, and with luck the next chief executive will bring onboard a diverse Cabinet to rely on for perspective. But you can never have too much help when leading the free world, so Slate, 92Y, and New America decided to team up to offer the next president some advice. Each Monday, starting today, we will publish a short video interview with a person who has useful perspective to offer president No. 45. Today, we talk to Cory Booker. In the following weeks, policymakers, writers, musicians, filmmakers, and others will offer pointers for the next commander in chief. Some of the advice will be sage and serious; some of it will be more playful; all of it, we hope, will frame the most important issues of the day for the president-to-be—and offer some solutions, too.
If you have ideas for people we should interview as part of this series, please share them on Twitter, using the hashtag #45should. And share your own advice, too! The next chief executive is going to need all he or she can get!
92nd Street Y is a center for the arts and innovation that is open to all and built on a foundation of Jewish values, including civil dialogue, civic responsibility, community, and education. New America is a think tank and civic enterprise committed to renewing American politics, prosperity, and purpose in the digital age.