Feb. 6: What I Ate. Farewell, Exotics.
For breakfast: wheat berries with apple butter and almond butter for protein, half a pomelo without sugar--turns out it really doesn't need any.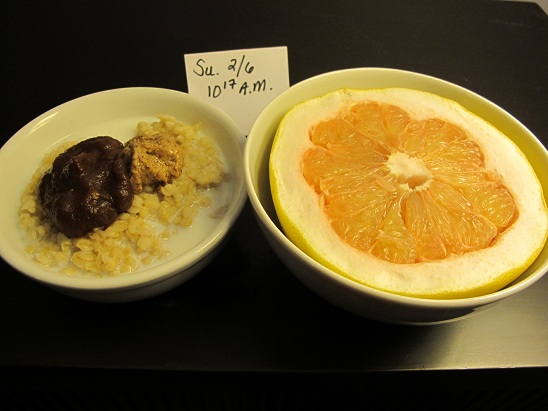 For lunch: minestrone soup with parmesan, wedges of hothouse cucumber, and leftover gluten-free pizza crust from the night before.
For dinner: This is sort of a roasted root vegetable couscous of my own invention, to use the vegetables in my fridge: rutabaga, turnip, parsnip, eggplant, daikon, red pepper, onion, garlic, potato; with whole-wheat couscous. The yellow chunks are golden beet. Came out pretty well, but not as good as if I'd known what I was doing and had some turmeric in the house.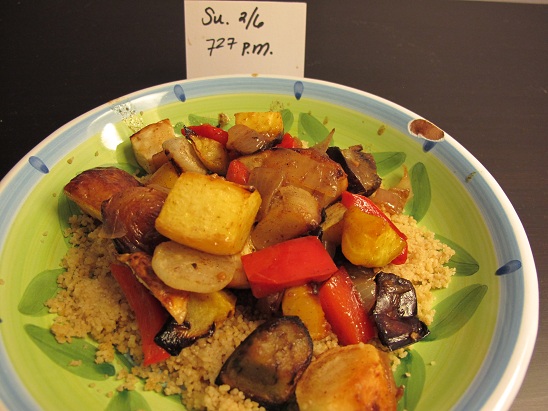 This is a prickly pear, which isn't actually a pear and comes from a cactus.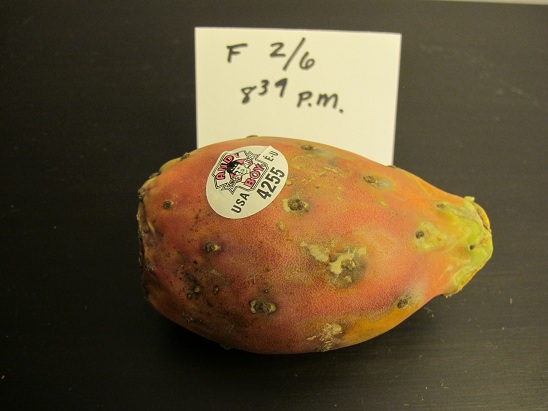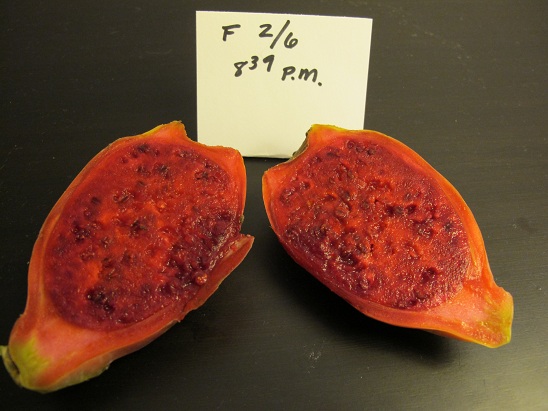 The texture is sort of like watermelon. The taste is sort of appley and pearish. It was edible but not enjoyable, so I tasted it then chucked it and ate an apple instead, but at least I tried a different kind. This is a gala apple: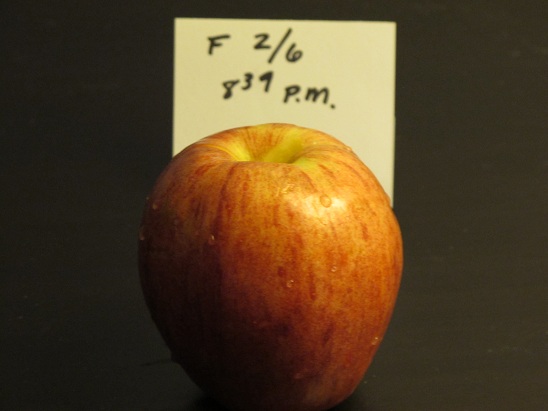 I've got a mango and some plantains ripening, but other than that, my recent foray into exotic fruits is over for the time being.