Eating Experiment No. 5: Preliminary Findings
Goal:
To buy and try foods I've either never eaten or don't normally eat.

Loved: This week's experiment was the most fun because it cultivated an exploratory approach to food, rather than a restrictive or punitive one. Each day I fell in love with something: artichoke hearts, wild rice and cranberry salad, and pepitas on Monday ; apple butter and roasted corn pudding in acorn squash on Tuesday ; wheat berries on Wednesday ; barley for breakfast and Siggi's yogurt on Thursday ; curried black-eyed peas on Friday ; and strawberry butter on Saturday . I managed to incorporate about one-third of the foods on my " Foods I Don't Normally Eat " List (with more to come: Some are still ripening and/or waiting in the fridge). I made some new discoveries and several rediscoveries.
Hated: The exotic fruits were for the most part disappointing. I am not a squeamish person, but some of them wigged me out a little bit. Of the 10 I tried, I'd only willingly eat two of them again. I don't blame the fruit. In some cases I think I bought a poor specimen or let it get too ripe before trying it. I'm sure they are amazing in their native countries. This week took a lot of work: a lot of research and shopping and money and lugging and cooking. I went shopping at least three times in addition to getting groceries delivered. Too much! My dishwasher also took a beating this week.
Learned: My culinary repertoire is limited and repetitive. Trying new foods and new recipes is fun, even though it takes a lot of work. Obviously it's crazy to try to eat all new foods at every meal, but I think trying one new recipe a week would be great and would broaden my world. Emu eggs are green and gorgeous and enormous. Duck eggs are not as good as chicken eggs. I do like acorn and butternut squash; I just don't like cooking them. It's a completely different experience to approach food with apprehension than anticipation. I also realized a lot of the foods on my "Don't Normally Eat" list are there because I don't like them (cabbage and radicchio, I'm talking to you). Almond milk isn't gross. Neither is unsugared cereal.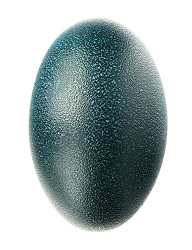 Surprises: My picky husband told me he loves tofu. We've been together for 19 years; I knew he would eat tofu but I had no idea he loves it. My husband was also pretty excited about trying new dishes and he liked almost all of them. I was surprised at how much I enjoyed this week. I thought it would be a lot of work and not a lot of fun and that I'd feel weird physically. Gluten-free products aren't bad.
Funny Things: Twice I bought fruits I couldn't identify and the cashiers couldn't either. But neither of them asked me why I would buy something when I didn't even know what it was.
Conclusion: Trying new foods is something I should incorporate into my life regularly. It creates a positive exploratory approach to food and broadens my repertoire--and my mind. Plus, it's fun. I subscribed to Vegetarian Times , as a reader suggested.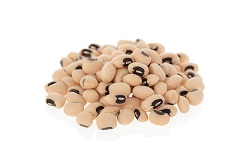 Next Up: Tomorrow I begin my final week — when I try to put together everything I've learned.